It's hard to find ways to kill time these days since Netflix and Amazon Prime can only add movies so quickly, with most Americans already having burned through their "Watch List" weeks ago. However, good things come to those who wait and now anyone wanting to play online poker for real money while self-isolating has a few million extra reasons to be happy.
Thanks to the folks over at SportsBetting plumping up their April schedule, a shocking $2.5 million in total prizes is currently guaranteed for tournaments every single week until further notice. This is absolutely the largest purse being opened this spring so it's a great opportunity to go take a few shots at making cash from home during Coronavirus lockdown.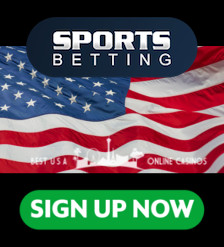 The biggest amounts are saved for weekends with $150,000 Sunday Main Events regularly handing out loads of moolah to those making the final table. In addition, they've announced a massive $250,000 Guaranteed Tournament for April 26th, 2020, kicking off at 1pm, which is sure to change a few lucky people's lives when it's all said and done.
Expensive promotions are nothing new for this place, as already reported in this complete guide to SportsBetting.ag which documented their ridiculous generosity when it comes to making members happy. They'll throw down hundreds of thousands of dollars at a moment's notice to make a splash and promote their fantastic products, regardless of channel.
To clarify, just because they have "sports" in their name doesn't mean diddly since there's also tons of other entertainment, including a world-class racebook offering odds on every major track in the world, with races going off every couple of minutes. Furthermore, they obviously provide a wide array of slots and table games to clients, ensuring a one-stop shop of attractions, no matter what you're looking for.
Nevertheless, when it comes to "going all in", there's wild action on the felt day or night with dozens of cash games constantly running at all times, so take a moment to go to SportsBetting.ag Poker Room now and look over their impressive tournament schedule. They presently offer a 100% match bonus for joining and don't forget to set a calendar reminder for April 26th because that one is definitely going to be a real humdinger.