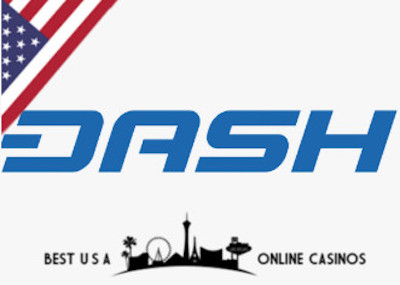 The Dark Web has been responsible for the creation of many things since its inception and counted among those are a few different types of cryptocurrencies. One of these cryptos was called "Xcoin", developed by Evan Duffield as a fork off from Bitcoin after he had a different vision for its direction. At first it was primarily used as a currency on the Dark Web to facilitate transactions between anonymous individuals but it gained mainstream traction due to the solid technology behind it.
Then it's second name of "Darkcoin" proved to be too brooding and sketchy for the average person so it was rebranded a final time as "Dash" in March of 2015, which obviously served to help with its image. Then by August 2016 it was no longer being used on any major dark net markets and now today it's achieved the same status as Bitcoin, Bitcoin Cash, and Ethereum.
Due to the tragic events of 2018 when every cryptocurrency lost a chunk of its value, some people are hesitant to use this coin for day to day transactions, however, it is absolutely safe as long as you don't keep the funds in Dash for long periods of time. This means that as soon as you receive a payment in Dash you should transfer it back into USD so it will hold its value and you can be confident in what it's worth. Or you can do as many people do and keep it in Dash form in order to gamble on the possibility of it increasing in value, which is obviously not for the faint of heart.
How to Deposit at Online Casinos with Dash
Depositing at online casinos with Dash is the exact same process that you would employ when using Bitcoin, Litecoin, or any other crypto. It all begins with a Blockchain wallet that allows you to convert United States Dollars into Dash, and will then facilitate the actual process of sending Dash to others.
So the first step is to open a Blockchain account at a website like Kraken or one of their competitors. You will have to give them all of your personal information so they can verify that it's you, and having to provide them with a scan of your driver's license is common. Then you fund your account with USD using a credit card, bank wire, or one of their other accepted methods.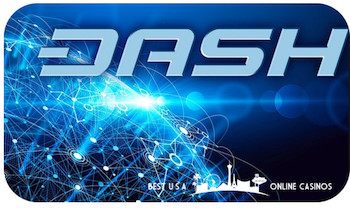 Then you simply need to decide how much Dash you'd like to buy and post an order at the price you'd be happy paying, and sometimes you can even buy it for less than your price if someone has posted an unclaimed order for a smaller amount. The website then automatically matches you with someone who's looking to sell Dash at the same price that you're willing to pay, and then the transaction is completed in seconds. It's 100% private and you never share any personal information with the person that you're buying from or selling to – it is absolutely untraceable by anyone, including the developers behind the coin itself.
Once you have Dash in your wallet you email the online casino's customer service team and request an "address" to send the funds to. They will give you a long string of numbers and letters that is totally unique to your transaction and will never be used again, just like when you deposit with Litecoin at a betting website or any other crypto.
You then carefully copy and paste this address into your wallet and click "send", and then the funds will be posted in your account as USD and be ready to gamble with in minutes. Usually the operator will give you a concrete exchange rate for the time that it takes to complete the transaction so you know the exact amount of money to expect in your account.
When it comes time to get a withdrawal you can easily convert Dash to cash thanks to SpectroCoin offering Bitcoin prepaid cards which can be used at any ATM in USD, Euros, or Pounds. This isn't unique to Dash but it's definitely still a perk of using it.
The Pros and Cons of Dash
As is the case with all cryptocurrencies, the main attraction of Dash is that the transactions are fully anonymous and have very low processing fees, usually only a few cents for each one. The network is totally global with the same fees no matter where you're sending, and it's always executed at the same speed.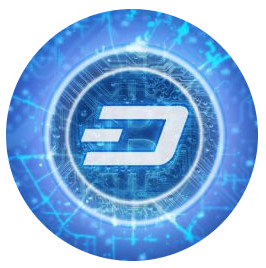 One of the main pros of Dash that many people still don't realize is that it's extremely secure, even more so than other Alt Coins, due to its advanced encryption methods. It all comes down to their "InstantX" technology that harnesses the power of its Masternode network which will send irreversible transactions within four seconds when users select "Use InstantX" in their Blockchain wallet.
The only real con with Dash is that the benefits of its Masternode network are still being debated in the cypto community. Specifically, outside developers are wondering if the two-tiered system is truly decentralized due to its mining process, citing that 2,000,000 Dash were mined in its 1st day. However, this is simply a small technical concern that shouldn't effect its day to day usage.
Dash VS. Bitcoin
Like many of the other cryptocurrencies out there, Dash claims to have solved some of the problems that Bitcoin has such as speed of transactions, financial privacy, and decentralized governance. The crux of their argument centers around the aforementioned Masternode technology which acts as a "government" for the coin and helps to decide on its future structure, as well as the communication tool between Blockchain wallets and individual transactions. This system includes all of the usual elements like nodes and miners.
Anyone can run one of these Masternodes if they have a minimum of 1,000 Dash, a static IP address, and the minimum RAM, disk space, and bandwidth. Once up and running they can perform two different kinds of transactions with "InstantSend" bypassing traditional mining and simply needing validation from other Masternodes, which results in a faster transaction. In addition, they facilitate "PrivateSend" which makes the transaction absolutely untraceable by mixing people's unspent Dash with the transfer before initiating.
This all adds up to mean that the main difference between Dash and Bitcoin is in the nodes.
Best USA Online Casinos for Dash
There's only one group of online casinos who currently accept Dash but the good news is that they're one of the best in the business. That's right, it's one of our top-rated partners, BetOnline, who accept all of the most popular cryptocurrencies.
Their other two brands of Wild Casino and SportsBetting.ag ensures that you can have a few different options available for gambling with Dash and easily using it to bet on sports or table games. Yes – these are the only three betting websites in the USA who are currently accepting it, however, check back here later because we constantly update our information as things change.