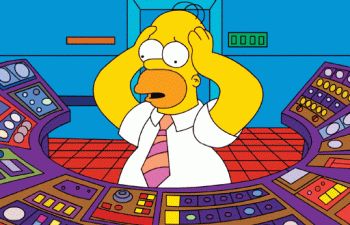 ***Updated: November 14, 2018***
Whether you're new to virtual gambling or have been playing in online casinos for years, you're never going to know it all. It seems like deposit methods are changing all the time with technological advancements like cryptocurrency, not to mention it's pretty much impossible to keep up with all of the bonus offers and promotions.
Also, many operators even restrict players from certain American states so it's hard to know where you can play. If you live in jurisdictions like New York, Kentucky, Washington, or Louisiana, chances are you've had a tough time finding a website that will allow you to sign up and open an account.
Therefore, since we're always receiving lots of emails from readers, we thought it would be best to compile the most frequently asked questions that we get and put them all on one easy to read page. This is by no means a definitive list, so feel free to send us anything that isn't covered below and we'll get an answer for you.
When you live in the United States it can be very hard to decide on which online casino you want to play at, so here are the most popular questions we get asked.
Are Online Casinos Legal in the USA?
Yes – online casinos are 100% legal in the United States and not a single American has ever been charged, arrested, or convicted for gambling on the internet. This is mostly because the USA lost twice in the World Trade Organization (WTO) court cases to Antigua, who argued that the United States could not block their citizens from accessing betting websites because under WTO rules, all member countries must allow competing products from all other WTO members, if they offer similar goods or services.
The U.S. chose to ignore both decisions against them and instead focused their attention on blocking the actual transferring of funds to casinos, as they believed that these transactions went against the current laws. So from 2006 onwards, people across the country had no idea what their legal rights were.
However, in 2018 the Supreme Court ruled that the federal government did not have jurisdiction in the matter and it's therefore up to each individual state to decide on. This ruling was based on the fact that there is no mention of gambling in the Constitution and by law this dictates that it falls under state law.
Are Online Casinos Rigged?
Yes – some of them. Most casinos are licensed and regulated from official jurisdictions who oversee their business affairs, banking and software and be totally trusted to give you fair results and pay you out when you win. After all, the House Edge already guarantees that the odds are slanted in favor of them – why would they want to mess with a good thing?
Rest assured that all casinos that are reviewed on BestUSAOnlineCasinos.net have had their casino software tested by an independent third party, and made their findings available to be reviewed. In addition, most places will give players logs of their gambling sessions on request so they can see the hard data and confirm that the payout percentages are legitimate.
However, there are some scam casinos out there who just want to rip you off and steal your money, and don't care how many bad Yelp reviews they get. They're monsters. This is why you should only play at the reputable operations that we recommend on this website – we've done all the research for you already.
Which online casino is the best for U.S. players?
Well, that all depends on what's important to you as a player. Do you want to be able to gamble at a Live Dealer table? Do you want to bet on sports? Wager on horses? All of these types of questions need to be answered by you first before the "best" can be determined.
Therefore, we recommend that you take a few minutes to read our exclusive online casino reviews that break down everything you'll want to know before opening up an account and playing. We tell you what products they have, what their current offers are, and everything in between. You'll definitely be happy that you took the time to read up first.
How Do I Deposit at an Online Casino?
Although USA online casino deposit methods can vary from place to place, for the most part they will all accept credit cards, with VISA and MasterCard being the most popular ones to choose from. In addition, players can sometimes use checks, bank wires, money transfers (Western Union), or person to person transfers (MoneyGram).
However, most players these days will agree that the best way to deposit is with cryptocurrency because it's fast, cheap, easy, and doesn't leave a paper trail. Bitcoin is the preferred Alt Coin to use, with Litecoin, and Ethereum quickly gaining momentum in the industry.