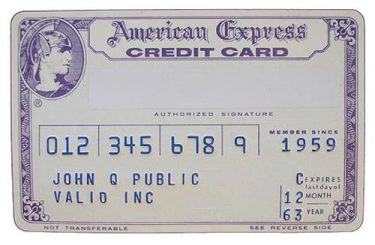 ***Updated: August 8, 2019***
The name of their company makes a lot more sense when you consider the fact that many years ago, they once delivered packages throughout the new frontier. It was the middle of the 19th century and John Warren Butterfield drove stagecoaches across New York State. Finally Butterfield teamed up with a couple of freight agents on his route, Henry Wells and William Fargo, to start a shipping service called American Express.
Wells and Fargo eventually wanted to run routes all the way to California but their idea was rejected by the other decision makers there at the time. The pair left soon after and started their namesake company, ultimately forming the early industrial backbone of the United States in the process. Of course, that was a long time ago and they're now two of the world's largest financial organizations.
James Congdell Strong Fargo, a son of William Fargo, was running things in the 1880s when he took a vacation to Europe, his hands full of letters of credit from the most prestigious banks in New York City, but still found himself unable to cash checks abroad. After arriving back in the United States he decided to solve the problem and created the American Express Travelers Check with pre-set denominations that would be accepted overseas. For this reason and more, it can be concluded that they pioneered international financial consumer transfers to the point where the economy truly became "global".
Initially "AmEx" was an actual piece of cardboard but in 1958 it was replaced by the world's first embossed plastic ones. Many don't realize that in the beginning it was a charge card and not credit. Balances could not be carried over from month to month and it had to be paid in full upon receipt of the bill. The company did not just issue them freely and customers had to pay to belong, which of course brought with it a host of unique benefits in addition to the "convenience".
Deposit with American Express
American Express charges substantially higher fees to merchants than others in the business – roughly 4% per transaction versus 1.5% for Visa and MasterCard. For this reason alone, many betting websites do not accept it and only offer the competition. The rationale AmEx gives for the discrepancy in cost is that since cardholders choose to pay for a membership, they must earn more money and aren't as much of a risk to chargeback the purchases. They basically try to build an aura of prestige around their brand that supposedly encircles their clients as well. The logic that follows in relation to this industry would be, "anyone who takes it is classy and a swanky destination for high rollers," or something to that effect.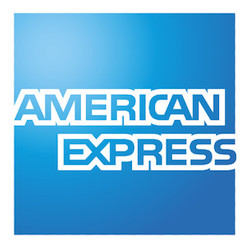 However, finding a site to gamble with American Express in the U.S. is extremely hard to do: the operators just aren't sold that the "elevated perception" of their company for having it is worth the increased fees. Especially now that we've entered a new age and a lot of people want to use Bitcoin at online casinos or another coins due to them being fast, cheap, and guarantee total privacy.
So once a place is discovered be very thankful because there aren't too many of them left. It takes a lot of time and expense to offer and these are resources that could be applied to adding the next big cryptocurrency (whatever that is).
After signing up somewhere the funding process should be relatively quick and painless. Of course, this is assuming it isn't flagged by the security team at American Express since it's one of the main deposit methods affected by the UIGEA legislation that made processing money for internet gambling illegal. The organization is firmly on record as not wanting to be in the "Virtual Vegas" business and they work hard to avoid accidentally allowing these types of purchases to go through.
USA Online Casino AmEx Deposits
If there's only an American Express card in your wallet and you want to deposit at a USA online casino, the options are going to be very limited. It will usually be smaller brands accepting it because they have fewer people in their system so they fly under the radar – they're just not generating a lot of activity. Therefore, it isn't offered at every large scale operation and found more often at niche places who don't make as many waves.
Don't be alarmed if upon attempting to use AmEx the transaction is quickly declined since it has one of the lowest success rates in the United States. They are quite particular about where their services are used. If an immediate failure occurs contact the operator's customer care team and ask if they are able to complete it manually, but if the agent can't you either have to go somewhere else or choose another method.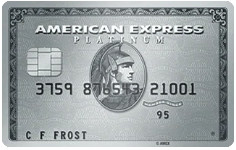 After successfully funding a wagering account with AmEx there will be a "descriptor" on your credit card statement that you will not recognize. This is absolutely normal and it's because they don't want to announce to the world that it was for  and get it flagged. As a result, the descriptors could involve anything from flowers, to wedding accessories, or even pizza delivery, and not ones saying "Red Stag" or something clearly identifiable.
The bigger fish in the industry are always under a microscope and 200,000 purchases or more in one calendar month with the descriptor of "Wanda's Bridal Boutique" would alert the financial institutions involved and probably get the processors in question shut down. This is all just part of the current landscape and the #1 reason why betting sites currently taking U.S. players now suggest cryptocurrency before everything else. It's simply a better way to do business.