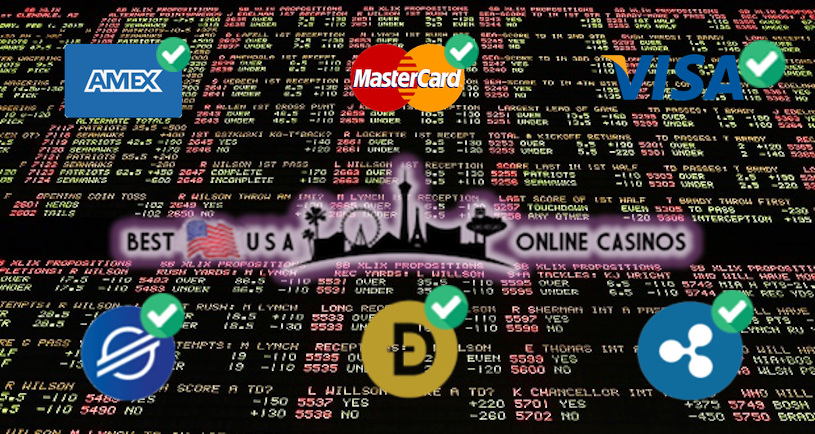 The 2021 NFL Season began Thursday night with a surprisingly close matchup between Dallas and Tampa Bay, and tomorrow brings a full slate of 14 games to kickoff Week 1. If wanting to get down on Sunday's action, the best online sportsbooks for U.S. players all list different deposit methods, so this simple guide outlines the top choices for each this year.
First let's examine the undisputed champion of credit cards, SportsBetting.ag, who not only accepts VISA and Mastercard but American Express too. It's quite rare to find AmEx at books these days, yet shockingly they still go an extra mile to take Discover as well. The maximum transaction amount for all four is capped at a whopping $2,500 per day, which should be more than enough for most people.
When it comes to betting with cryptocurrency, MyBookie reigns supreme for the popular tokens of Bitcoin, Bitcoin Cash, Litecoin, and Ethereum. The speed at which they move funds in and out of accounts simply can't be beat, known industry-wide as the site who pays winnings the fastest. No limits are placed on how much can be sent when using these, so high rollers need not look further for solutions.
Those seeking to use niche coins such as Ripple, Stellar, or Dogecoin should head directly to BetOnline to take advantage of their robust cashier and extensive list of options. This place is always finding innovative ways to send and receive balances, constantly ensuring members enjoy a wide range of possibilities. In addition to cutting edge crypto, traditional methods of Western Union and MoneyGram are available, posted under descriptions of MoneyOrder and Person 2 Person, respectively.
The above financial tools are definitely how to deposit at U.S. Sportsbooks in 2021, as traditional methods like money orders and bank wires take way too long to process and are quite expensive. Also, remember that every credit card incurs a minimum 5% processing fee that's passed onto customers, some reaching up to 7.5% depending on brand.
Therefore, the only logical conclusion is cryptocurrency due to its speed, privacy, and low cost. Everything else just pales in comparison.