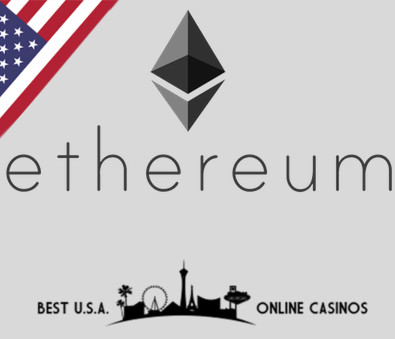 Launched on July 30, 2015 by computer programmer Vitalik Buterin, Ethereum or "ETH" was an instant hit among cryptocurrency enthusiasts. It came to fruition through crowd funding efforts in the summer of 2014 and quickly gained international headlines in 2016 after an exploitation of a flaw in the DAO project's software led to the theft of $50 million of Ether by faceless hackers.
It was then split into two separate blockchains causing the value of ETH to balloon 13,000% to over $1,400 USD each in 2017 before crashing back down to $200 the next year. Both Ethereum and it's forked brother "Ethereum Classic" continued on the original blockchain causing a rivalry, leaving cryptocurrency enthusiasts scrambling to figure out which one should be backed. ETH then forked twice more in the fourth quarter of 2016 in response to other attacks and has now improved its overall security greatly.
Like all high-performing engines, Ethereum runs on gas, although "gas" in this instance refers to the amount of mining resources required to complete a transfer. Specifically, it relates to the amount of usage the "World Computer" has to receive during the process, and also acts as a motivator for miners to use it as they are actually paid in this virtual gas.
It is this computer called the Ethereum Virtual Machine (EVM) which completes the computations and facilitates the data storage necessary for all of the transactions. All of this comes together to ensure that ETH can be mined by anyone and there is zero downtime in the process.
How to Deposit at Online Casinos with Ethereum
When funding your account with Ethereum you will follow the exact same process as you would when depositing with bitcoin, with the only difference being the amount of time you'll have to wait for the transaction to be completed. You must use a 3rd party exchange to transfer money into the wallet and buy the Alt Coins, and then deposit them at your betting website by sending them to an "address". An address in this situation is simply a long, unique string of numbers and characters that allows the transaction to only be received by the intended party – think of it as a password.
Therefore, all you need to get started is a valid account at an exchange and the knowledge of how to buy cryptocurrency and you'll be good to go. However, before you open an account at a Wallet/Exchange make sure that they accept Ethereum because some of them don't, although all of the best ones obviously do.
As with pretty much all cryptos, there isn't a maximum amount on how much you can transfer into your gambling account and the minimums will only be dictated by the various operators. Transaction fees will depend on the amount of mining required for the transfer but you can rest assured that they will be much less than when you deposit at an online casino with American Express or any other credit card.
The Pros and Cons of Ethereum
There are many strengths of using Ethereum as a deposit method, with the most important one being that the transactions are anonymous and untraceable, thereby protecting your identity and keeping your financial history private. It's also anonymous to transfer coins between personal accounts so you can send or receive money from friends with no issues whatsoever.
In addition, the transactions are much faster than old school methods which can take hours or even days, like depositing with a wire transfer, so you don't have to wait if you're trying to make a sports wager or enter a poker tournament. Nothing is more frustrating than not being able to get in on the action that caused you to want to play in the first place.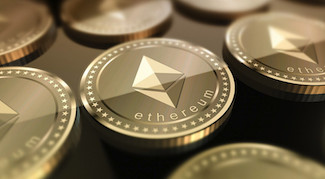 There are only a few main negatives with Ethereum and they are the same as any other Alt Coin. Firstly, you have to go through the process of setting up a Wallet to buy and sell the crypto, which can be time consuming in the beginning because you usually have to verify your account with forms and scans of official IDs. Although, this is only a one-time thing that you won't have to worry about once it's done.
Secondly, the fees for smaller ETH transactions will be disproportionally higher than it will be for other cryptos, making transfers of small amounts not worth it. A lot of your transfer will go towards the actual mining of the coin so you'll only want to use Ethereum if you're sending a reasonable amount of money, like $200 or more.
Also, as with all other cryptos, unless you can find an ATM that supports the coins you have, you'll be forced to transfer back and forth between personal accounts and crypto wallets to move your money around. However, crypto ATMs are becoming much more popular and easy to find these days so you shouldn't have an issue, depending on where you live of course.
Lastly, since ETH is a cryptocurrency, if you lose your login details for the wallet you are going to be locked out of your account forever and you'll never be able to access your coins again. Seriously – make sure you write this password down and always know what it is.
Ethereum VS. Bitcoin
When comparing Ethereum to Bitcoin there are only a few main differences that users will notice at the surface level, with most of the bigger ones being in the technical details of each. First and foremost, there are generally lower fees for ETH transactions, but as explained above, these fees are nullified on small amounts due to the mining costs. This is because the fees of ETH are based on storage requirements and bandwidth usage, while BTC fees are primarily related to block size (with a limit of 1 MB). ETH is more open because it doesn't have a "block limit", which refers to the number of transactions that are put into a block by miners.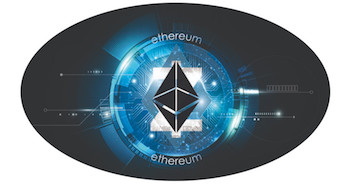 Secondly, Ethereum transactions are much quicker than Bitcoin, with an average of 15 seconds VS. 10 minutes. This won't be an important factor for many people, but if you're a sports bettor who only has a few minutes to wager on a specific line, you'll obviously want to choose the fastest deposit method available to you.
Some experts argue that because Ethereum has advanced calculating methods embedded in it, it is more vulnerable to attacks from hackers. This is still up for debate in the crypto community since new defenses are being launched all the time. The other technical difference is thanks to the Ethereum Virtual Machine (EVM) or "World Computer" mentioned above, which allows the ETH blockchain to run the programming code in a decentralized manner, ensuring that it stays truly open source.
Best USA Online Casinos for Ethereum
Since Ethereum is still on the rise in the cryptocurrency world it can be a little difficult to find USA online casinos that will accept it as a deposit method. That said, there are two great websites that currently take ETH, which is part of the reason that they're leaders in the industry.
Both sites are run by the same company that's been around for years. Their newer property, Wild Casino, focuses solely on table games, video poker, and slots, while they're established brand of BetOnline is first and foremost a sportsbook that accepts wagers on every league in the world. These are the only two recommended online casinos in the United States today who accept Ethereum, however, it can be assumed that more will quickly follow in their footsteps.