We're one day away from the NFL season finale and bettors across the nation are rubbing their hands together in anticipation, looking for places to book action. It's definitely too late to deposit at an online casino with a money order so another method has to be used.
Sure credit cards such as VISA or MasterCard are possible options but fees are expensive and a complete paper trail is left behind – not to mention, they don't always work. That's why millions of Americans are opting for cryptocurrency to get down on Super Bowl LIII, ensuring transactions are fast, cheap, and absolutely private.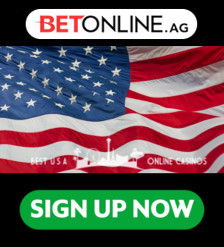 So which sportsbooks accept it this year? Lots. However, there are just a few that come fully endorsed and are 100% safe, it's important to know who you're doing business with before giving them a dime. Therefore, our #1 recommended destination for crypto transfers in 2019 is BetOnline, earning top spot for a few different reasons. Firstly, they boast hundreds of products with a full casino and racebook, as well as a poker room hosting non-stop tournaments. It's literally "Las Vegas in your pocket".
Secondly, many Alt Coins besides Bitcoin are allowed, new ones constantly added, even DASH. In fact, they're one of the only sportsbooks accepting Ethereum deposits so anyone preferring that should head directly there. Furthermore, "BOL" offers a 100% 1st Time Crypto Bonus on initial transfers up to $1,000 on any coin. The sole other generous operator with a Super Bowl special is Bovada, extending a 150% match on BTC orders, but strictly up to a maximum of $300. Therefore, if sending in excess of $300, BOL wins again.
When it comes to betting online with Litecoin, there are exclusively three trusted companies to choose from. Aforementioned BOL, as well as the oldest site of its kind, Intertops, and youngest kid on the block, GTbets. However, neither currently feature rewards for using crypto so only normal offers of 100% at GTB and 50% at Intertops can be claimed (which will be fine for anyone searching for something fresh).
Finally, those wanting to place NFL wagers using Bitcoin Cash and clear it out of their Blockchain wallets will be pleased there, BOL of course happy to oblige as well. Yet again proving why BetOnline is our #1 partner for Super Bowl 53 between the Patriots and Rams. Good luck!