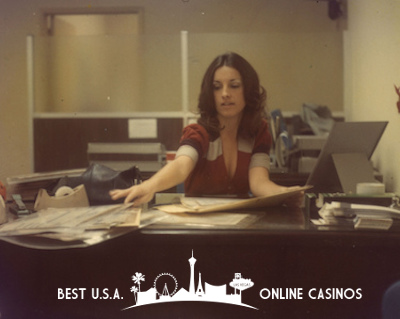 ***Updated: August 14, 2019***
Since the beginning of the internet gambling craze in the late 1990s, USA online casinos have been accepting money orders as a banking method because back then the choices were quite limited. The ability to easily execute financial transactions just hadn't caught up to the ease of placing real wagers at websites. Therefore, everyone had to take what they could get and if it wasn't possible to deposit and gamble with VISA, it was often necessary to get into the car and drive to a Western Union outlet or something similar and start filling out the paperwork for a transfer.
Americans were already used to moving funds around this way between family and friends, so asking them wasn't a big deal. For many players this option was actually their first choice since it functions in the exact same way as a paper check from a personal bank account, except that the amount is prepaid, thus providing excellent protection against fraud for both the individual and the operator.
These days fewer places are taking Western Union due to lower demand from clients and the fact there are much better ways to take care of business now. However, a handful of honest betting sites remain who take it and the best are listed below. All allow money orders to top up balances and of course have a stellar reputation in the iGaming industry.
Those who would like to learn more about any of the above destinations can simply click on their logo in the "Read Review" column and read up on all of the most important details, including bonuses, game selection, and products. Anyone wanting to go straight there and start checking them out should just tap on their name in the right column to be securely taken there.
Deposit with Money Order
Once it's been confirmed that money order deposits are accepted, they are available at any number of locations, in any amount, which will be stamped on two portions of the watermarked document. One portion is retained by the purchaser as evidence of the payment and the other is passed onto the second party.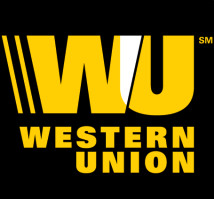 In the beginning the operator will give the name and address to send it to and then the bankroll should be in the account after a few hours, but in some cases it can take days to go through if there's an issue. To be clear, the first time is very strange – sending cash to someone you've never heard of, who lives in a country you might not have even knew existed. It only feels weird initially and after that it's smooth sailing going forward.
The most common destination used is the Philippines, and often it's a locale called Quezon City, situated just outside of Manila. This is because the population speaks English and many are employed by local bosses to go and accept transfers all day, every day, on behalf of the casinos and sportsbooks who are working with them.
Due to all of the physical running around from place to place by everyone involved, WU is one of the slowest ways out there today, second to Check by Mail, which is only as fast as the post office wants to deliver it. It's surprisingly quite common to hear that players wait a long time for their check to be received and sometimes it takes 28 business days or more to finally arrive. Needless to say, you won't be getting that last minute bet in before kickoff.
USA Online Casino Money Order Deposits
To confirm, whenever a directory of deposit methods at a USA online casino has "Money Order" listed, they are talking specifically about WU or a competitor. They can't actually say "Western Union" on their pages because it's a trademarked brand that requires permission to use. Also, since the Unlawful Internet Gambling Enforcement Act of 2006 (UIGEA) makes it illegal for companies to facilitate financial transactions between players and betting websites, there's zero chance they would ever permit their name to be used for American customers. Clearly they have to stick to something generic.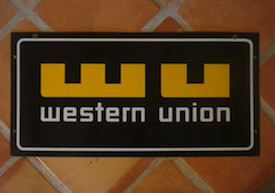 The main strength of using the service is obvious considering neither a credit card nor bank details are needed to complete the undertaking (if paying in cash at an outlet). Therefore, no personal information is given to the operator and no private data divulged beyond a physical mailing address, which will come as very good news to those in the United States who value their privacy. Not to mention, bankrolls are limited to the amount sent so it isn't possible to quickly top up accounts with supplementary funds during a losing streak, although some might actually see this as a "weakness".
In addition, there will not be any spur of the moment gambling sessions after a few drinks or when sitting at home bored. It is the most deliberate technique available, usually preferred by sports bettors at the start of the season and in advance of big games that are coming up. A lot of time must be allotted to buy it, fill out the forms, and send it off, which in a digital age will feel like "forever" to anyone under 40 years old. Thankfully, Western Union now has an electronic option through their website that no longer requires visiting a physical outlet, as well as an app for smartphones.
Occasionally money orders can be used to withdraw winnings but be certain that they will go to a service close by – contact the customer care team to ask before getting started. This is a process that could consume up to 10 business days (or more) so don't be in a rush to receive the payout.
Anyone knowing beforehand that they'll need to get the winnings in a hurry should learn how to buy cryptocurrency and deposit at casinos so there's not a long wait to get paid. The fees are very low and the transfers only take minutes to complete.
Gamble with Western Union
Those confident they want to use Western Union to gamble will need to sign up for a new profile at their website, choose a way to move the funds into the WU wallet, and then select how it will be collected on the other end. The three choices are in-person pickup, bank account, and mobile phone if the receiver has already signed up for it. Usually online sportsbooks have it sent to the aforementioned random individual who picks it up on their behalf, so don't be surprised when this happens.
Then confirm the details, ship it off, and check later on with the operator that it arrived successfully, which can take anywhere from 4 to 36 hours depending on the situation. Now is probably a good time to mention that it's also required to send WU a copy of a government-issued ID if you want to move around any moderately-sized amounts of cash so be prepared to scan and email the documents for their records.
In short, be ready to give them all of your personal information and be legally linked to the transaction. Interested in learning about crypto yet?
The History of Money Orders
The money order is the creation of three British postal workers, who in 1792 wanted to give English sailors a way to send funds to their wives and sweethearts in the far-flung reaches of the United Kingdom. As a result, Stow & Co. became a private enterprise that afforded this convenience to the "blue jackets" and the "red coats" for a 3% commission on the total.
For more than four decades the company enjoyed raging success and in 1838 the business was taken over as an official duty of the British post office. The fee structure was switched to a flat 12 pence (cents) for transfers of £10 or less and 36 pence for larger ones, up to a maximum of £25, which was the largest note in circulation in England at the time.
During the American Civil War of the 1860s the United States Congress began contemplating the adoption of this system to be a safer alternative to sending cash through the mail. Today, American post offices are the main purveyor of them, in addition to banks, Western Union, and select retail stores.
The maximum amount that can be sent is usually $1,000 domestically and $700 internationally, but the limits are being increased all the time to stay in line with inflation and the cost of goods. The customer fees are continuously changing and depend on how much is being sent, where it's going, and many other factors that are impossible to predict like how many competitors they have in the area. Basically, they'll always charge as much as they can get away with.