Now that Americans are facing a global pandemic sweeping through the country, they're starting to get a little paranoid and are certainly more on edge than usual. Consumers are hitting stores in full force to buy as much bottled water, toilet paper, and Slim Jims as they can fit in their carts. Of course, panic isn't limited only in grocery aisles and the best U.S. offshore sportsbooks have been seeing a "run on the bank", causing their Accounting Departments to burn some midnight oil. So how is one industry leader handling the newfound pressure? Apparently, pretty well.
We've spoken to Head Bookmaker David Strauss who confirmed our initial review of MyBookie payouts and deposit methods is still pretty much bang-on, however, Check by Mail is extremely backed up and will take longer than normal to arrive. This is absolutely understandable since the number of checks that can be issued at a time is limited due to the necessity of a 3rd party processing company facilitating each transaction. Expect to wait 7 to 10 days for it to be approved and then 7 to 21 business days to receive checks.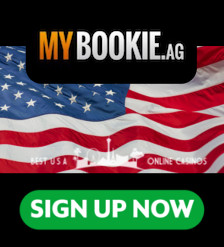 Another problem is that since everyone's at home hiding from Corona Virus, virtual shopping has exploded (so much so Amazon is hiring 100,000 new employees) and as a result, every delivery company is behind. Standard shippers like UPS and FedEx have limits to what they can handle and right now their hands are full moving around vital pandemic supplies. Therefore, if Check by Mail was requested, you'd better not be in a hurry to receive the funds.
Options of Western Union and MoneyGram are still up and running but again, since the entire world is panicking and either trying to fill their basement with canned goods or send loved ones cash to do the same, money transferring services are insanely busy. It's basically the same situation as above and patience, as always, is going to be a virtue – it could currently take anywhere between 7 to 28 business days to settle.
However, if you originally chose to deposit with Bitcoin to gamble online with them or used another accepted cryptocurrency, balances owed will arrive in days not weeks since each transaction only takes a few minutes to complete. There's even a temporary option to accept winnings via crypto, even if you didn't use it in the first place, due to current extenuating circumstances. All BTC payouts should be processed in 2 to 3 days and then ultimate completion time will depend on where it falls in the queue.
Strauss assures us that all transfers will eventually be processed and received by any member who's made a request, but the speed at which this happens is simply out of his hands. For now, it's probably just best to keep the money at MyBookie and have it available to bet on some outrageous sporting events that haven't been cancelled. It sounds like they're working on some big things over there – stay tuned!