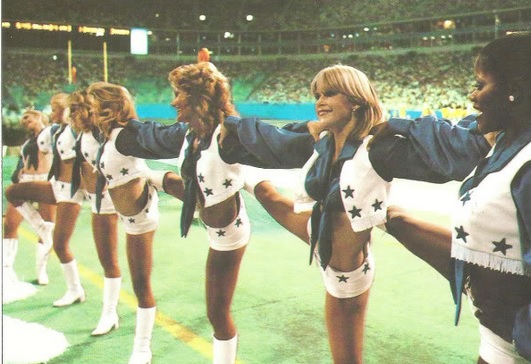 ***Updated: August 27, 2019***
One looking closely at terms and conditions will find that most of the online casinos in the United States have borrowed heavily from the policies of European betting shops when it comes to their special offers and promotions. This is because some places "across the pond" have as much as eight decades of experience in handling sports bets while trying to attract and retain as many customers as possible.
So taking into account the essential points explained further below, here are the current online sportsbook bonuses that are the best for players in the United States, balancing out both the size of the offer and the rollover requirements attached.
Sportsbook promotions are almost always the same structure as the ones that are normally given on table games like blackjack and roulette, with the primary exception being that the rollover to clear the bonuses are generally much easier to meet. This is due to both the amount of competition in the industry, and wanting to cater to sports bettors who are a different type of gambler than the rest.
Best Sportsbook Bonuses
Those wanting to wager on sports and receive a bit of free money for their troubles should keep a few things in mind while shopping around for options. Understandably, most people would argue that the "best" sportsbook bonuses are usually the ones that give the largest cash amounts, but it's also important to consider the rollover requirements that have been attached, as well as the terms and conditions for each. After all, what good is a 500% match if it's almost impossible to complete the prerequisites and access the funds?
Although there isn't as much competition in America as in Europe, there are still enough spots fighting for players that excellent promotions can be found for opening up a new account. Most of them rely on match offers giving extra on your balance based on a percentage of the amount. This has proven to be a fair system: put in more, get more in return. Rollover is standard stuff these days and every operator uses it. That said, finding out how much is left is as easy as contacting their customer service department.
With this in mind, the details vary from place to place and one must read terms and conditions to know exactly what is required in order to "clear" the bonus and make funds available for risk or withdrawal. The rules will always state that freebies (or freebies plus the deposit total) have to be "rolled over" X number of times. So what is "X"?
It may be as low as 10x at some places, but will more commonly be around 20x, which is the current industry standard. The good news for active players is that any rebates for sports or horse racing activity often have a small rollover of 3x or 1x, if anything at all.
There are tons of different promotions in existence and below is a list of the most popular ones out today.
Welcome Bonuses
Since they want crossover between their table games and bets on events, unique welcome bonuses are usually found for each of their various products, the player having the option to choose which one they want. However, sometimes it's possible to can claim both a sports and casino offer, with the individual balances being held in separate accounts.
These function as outlined above and simply give a percentage match on the first real money deposit, up to a certain maximum amount. The highest for sports is normally $1,000, unless there's a very special promo on the go. Also, occasionally they'll throw in a casino chip or free spins on a featured slot machines as an added incentive to register.
Reload Bonuses
After signing up with an online book, making an initial financial transaction, claiming a welcome offer, and finally reaching a balance of zero by whatever means, it's time to re-up and re-deposit. Now in an effort to avoid losing people to competitors, sometimes 2nd and 3rd incentives are even better than the first one. Don't worry – we clearly explain all of the promotions that operators have in each of their reviews so you'll understand the situation going in.
The most popular reload bonuses for U.S. players almost always involve using cryptocurrency as a deposit method. This is because transactions cost very little when compared to credit cards or bank transfers. Not to mention, each payment is 100% encrypted and untraceable so everything is absolutely private. When many discover that Bitcoin and other crypto coins are really a great solution, they can't believe they're actually being paid to use them.
Also, don't be surprised to see that casino reloads are subject to higher percentages than those in the sportsbook because this is just how the online gambling industry works. The House makes much more money on table games as opposed to sports handle, meaning they predominantly prefer blackjack players to NFL bettors.
Free Bets
Some operators keep the greeting as simple as possible with a free bet, which is when they give one small sports wager for $5 or $10, usually on a specific league or event of their choosing. The terms vary, may require funding an account first, always annoying for new customers. Technically, we think they should be issued at registration, since No Deposit Free Bets exist solely for the purpose of trying out user interfaces and/or mobile products before deciding to play for real money.
Larger free bets could be restricted to outcomes that have odds of greater than 2 to 1 or something similar. Others can be without risk, with prescribed limits and return half the stake on losing plays, and/or cap the win amount. When cash bonuses are offered the rollover runs from 3x to 5x, and generally only action on odds of 3 to 2 and higher are credited to the total.
Rebates
The wide world of sports gives us a vast playing field for creative minds, and someone somewhere realized that returning small nuggets of loot back to bettors for poor results is a popular way to build some good feelings among unfortunate gamblers. If a team gets shutout, if a boxer gets knocked out, if the top three favorites in a horse race all don't show…these are opportunities to refund a little bit to people. Just like a "Bad Beat Bonus" for a poker player losing a big hand to an opponent on the River card.
There's only one true leader in this category today and that's MyBookie, who offer tons of promotions paying out on outcomes that are usually crushing. For example, following 10 consecutive losses they'll provide $25 cash to get an individual back on track with their "Snap Your Skid" promo, turning losers into "not-so-bad losers".
Our personal favorite is the "No Fun Refund" which returns 100% of an initial wager on an NFL game that has a touchdown in the last 5 minutes, resulting in a player receiving an excessive celebration penalty that costs the team the win. And for the record, this type of guarantee is practically unheard of.
Slow Days
Operators might offer a weekly perk on traditionally slow days like Tuesday or Wednesday to entice people to make a deposit and fund casino accounts so they have a balance ready to go. Obviously the hope here is they will then take the time to look at that night's small slate of games and put action on something they normally wouldn't, such as Division 4 German soccer or Canadian lacrosse, (both are actually fun to get down on).
There is usually a sports event to wager on at pretty much every hour of every day somewhere in the world but for the rare time there's not, some places will offer a "virtual" option to take advantage of, with animated horse races seeming to be a favorite. Of course, their table games and slot machines are available 24/7 for those who want to keep themselves busy until then.
Proposition Bets
Every sportsbook always has similar odds on standard events, but one way to stand out from the crowd is with innovative propositions on the individual in-game results. These prop bets were popularized by the Super Bowl where people can gamble on everything from the outcome of the coin toss, to the length of the national anthem, to which player scores the first touchdown, and many many more.
Proposition wagers are now found for most sports, such as the specific round or time a boxing match will end, or the exact number of goals in a World Cup showdown. Most will extend freebies to new clientele for all of the big acquisition events of the year like Kentucky Derby and March Madness since it's a great method for attracting customers.
This once niche activity has evolved into live in-game wagering on the result of the next play, with different odds on the various outcomes. What began as a cool promotion a few years ago became an expected product and the majority of the biggest European books even offer live streaming of most things so their members can watch on site and place bets in real time.
We are truly living in a Golden Age of gambling.