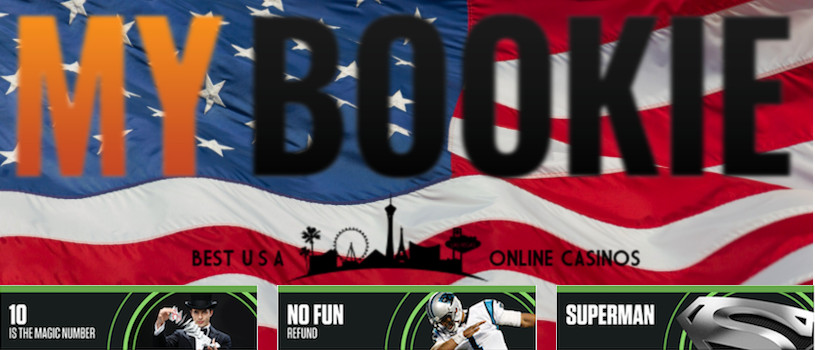 There certainly isn't a shortage of honest USA offshore sportsbooks these days, however, there's a huge difference when it comes to energy levels of respective marketing departments. Some places rarely, if ever, offer excellent promotions, which leads to boredom as websites resemble a barren wasteland with basic odds quietly posted without fanfare.
Sure this is great for anyone taking a no-nonsense approach to gambling on sports but there's no need to take all the fun out of it. Sometimes a little excitement is craved too. Thankfully, one particular place has been aggressively getting into the media for a few years now and their crazy antics are finally starting to get noticed by the masses.
This certainly is one unique destination though, as those checking out this explanation of MyBookie's strengths and weaknesses has probably already guessed they're the #1 recommended destination for Americans wanting to add a little bit of zest into bland routines. Word has it the unconventional ideas all come from Head Bookmaker, David Strauss, who's feuded on Twitter with some of the biggest names in the industry, so much so it's been reported the company has him on a full social media ban. It's obvious these guys aren't like the rest.
Current MyBookie Sportsbook Promotions
They always host tons of special events but a few current U.S. online sportsbook promotions were posted on the MyBookie Bonus page for over two years now. Since it looks as if they're going to be sticking around for a while, here's a list of best ones explaining exactly how to interject some laughs into what is typically a serious undertaking for most.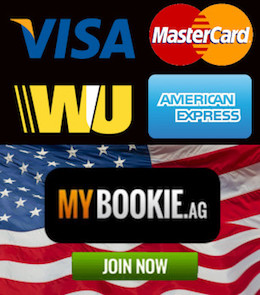 Some are a little strange at first glance, but after reading details of how they work, it's clear they were designed to protect players from the stupid things that can cause wagers to lose. The last two are based on futility so individuals losing a lot more than they win should pay particular attention to those.
All are available throughout the year but one little piece of "fine print" to note is it's mandatory to email customer service to claim them. No funds are automatically put into accounts and a formal request has to be made in writing, the updated balance appearing within 48 hours depending on how busy they are at the time.
No Fun Refund
This is hands-down the greatest on the list since although it happens rarely, when it does, it's an absolute soul-crusher. The MyBookie No Fun Refund returns wagers on an NFL team scoring a touchdown in the 4th quarter with 5 minutes or less left in the game and subsequently gets a penalty for taunting or excessive celebration, then proceeding to lose in any fashion.
Refunds only apply to first straight bets on spreads or moneylines, and exotics like teasers or parlays aren't eligible. Two member-friendly rules of this one are 1) penalties can be on any player and not specifically on the individual who scored and, 2) the flag can be thrown after the touchdown or extra point. By giving a few possibilities for potential rebates to activate, it's clear they actually want to make people feel better if this happens and are not just pretend to care.
There's no maximum amount so balances are returned without question.
Superman
Here's an offer that's going to be very hard to trigger but certainly not impossible. Named after the strongest American hero of all time, the Superman promotion rewards perfect slates of legal NFL wagers at MyBookie against the spread on a given weekend. If pulling off perfect picks they'll double whatever winnings are, provided each one was a minimum of $20.
To clarify, every game must be wagered on for that given week including Thursday Night Football, Sunday Night Football, and Monday Night Football, or those scheduled on a Saturday during Christmas time. It can happen anytime during the regular season withWeeks 1 through 17 eligible for action.
Fresh Start
Now offers take a dark and ugly turn, with Fresh Start extending an olive branch to players on a terrible losing streak. How bad does it need to be? Well, those losing 20 wagers in a row receive a single refund of average stake amount to help ease the pain. Of course, anyone not successful after twenty attempts should probably just retire and find something else to do with their free time.
Mercifully, all types of wagers qualify for a reboot bonus with reverses, If Bets, parlays, and singles of $10 or more triggering it. Just make sure to lay down real money and not free-play funds, as that would technically cancel the streak and nullify refunds.
10 is the Magic Number
Here's another incentive rewarding futility, this time regarding banking transfers. Those depositing 10 times in a row without requesting a payout qualify for 10 is the Magic Number and receive free cash to aid their misery.
The bonus is an average of the ten previous transactions and funds arrive with a 10x rollover requirement before able to be withdrawn. After receiving, the counter is reset to zero and starts again, meaning there's no limit to the number of times it can be triggered. Fun!
So there you have it, four excellent reasons to join now and get a little extra pleasure out of an exercise that can be downright infuriating sometimes. It's always horrible to lose, but if it's possible to get paid in the process it's going to take some pain away.