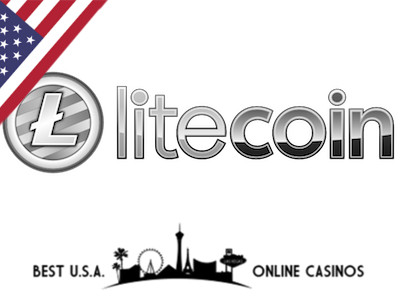 ***Updated: August 15, 2019***
Launched on October 13, 2011, Litecoin or "LTC" took a while to gain in popularity and only became known during the great "cryptocurrency gold rush" of 2017. Once the world's attention was firmly on "Alt Coins" it was quickly adopted by online casinos as a solid alternative to Bitcoin deposits for those who wanted to use crypto but not BTC.
All of them will usually have many things in common with one another and this is of course no different. It's a peer-to-peer currency exchanged over the internet almost instantly, imposing minimal fees for both senders and receivers. Also, it is "open source" meaning that no one company or person controls it so it's truly a completely decentralized global payment network and unmonitored by central authorities.
Litecoin was initially released through an open source client on GitHub by Charlie Lee, who has an extremely impressive resume with previous positions at Google and Coinbase, where he worked as an engineer. A short two years later in November 2013, the aggregate value leaped 100% in just 24 hours, reaching a $1 billion market capitalization – the new kid on the block had officially "arrived".
The other historical month for this rookie was May 2017 when it became the first of the Top 5 Cryptocurrencies (by market cap) to adopt Segregated Witness. It then immediately facilitated the first-ever Lightning Network transaction ever completed, sending 0.00000001 LTC from Zürich to San Francisco in under 1 second. With excellent industry support, robust trade volume, and abundant liquidity, it has proven itself to be one of the better options out there today and a valid medium of commerce.
How to Deposit at Online Casinos with Litecoin
The first thing to do when depositing at an online casino with Litecoin is the same as if using any of the others. A third party "wallet" at an exchange must be opened to place orders through, which acts as a "coin bank" of sorts. It's then necessary to learn how to buy and sell cryptocurrency and it usually takes no time at all to become an expert and most get the hang of it very quickly.
The exchange functions exactly like PayPal or any other eWallet: simply add money onto the balance and then post an order with the amount of USD to trade for LTC. Once complete the gambling website is contacted and asked to provide an "address" to send the new form of currency to and most places now do this automatically in their cashiers with a click of the button. They issue a long string of characters of both numbers and letters which are copied and pasted into the exchange when the transfer request is created. Remember that this is a totally unique code and there isn't another one like it in the world so make sure to copy it correctly.
In general, there are no maximums or minimums, just like a betting site deposit with Bitcoin, nevertheless, each place will have a house limit. The fees depend on the amount of mining required to complete the order at the time and whether the operator adds any of their own on top.
As with any account, but especially in this situtation, do not lose the login details. If this happens it is impossible to ever access the wallet again since there isn't a reset procedure that can be initiated. It's a totally anonymous profile that's untraceable, which is of course a major plus for those that love it. Therefore, it's advisable not to keep too much money in a wallet in case the password is lost and make sure to write it down and know where it is.
The Pros and Cons of Litecoin
There are many pros of Litecoin as it is the 3rd most-listed Alt Coin after BTC and ETH at all of the major exchanges. One of its main strengths is its faster transaction speeds compared to its competitors, making it more useful for smaller sums with the confirmations coming quicker to complete the process.
Due to these faster "block creations" the amount of time between them is so small, additional miners (the people who facilitate everything and fabricate the blocks) get the opportunity to mine a larger number, thus earning increased rewards for their efforts. This remuneration should therefore be theoretically better-distributed among the community and by extension, make it more decentralized than its competitors.
There aren't really any cons to speak of, although one of it's weaker points is that the creation time is so fast that it occasionally results in the birth of more detached or "orphaned" blocks. This simply means that as the production chain is followed, miners sometimes don't finish all of the steps needed to finish a transfer and this leads to slower processing times. This is obviously quite ironic since one of its strengths is the inherent quality of travelling at the speed of lightning.
The other primary restriction with this and all coins in general, is that unless a crypto ATM can be found it's necessary to move the balance back and forth between personal accounts and wallets in order to move funds around. However, almost 60% of all in circulation support LTC which is higher than both Ethereum (45%) and Bitcoin Cash (33%) so a supported machine should be fairly easy to find.
Litecoin VS. Bitcoin
There are definitely some important differences between Litecoin and Bitcoin even though they are similar in numerous ways and depending on which factors are valued, one will be better suited for certain situations. As mentioned, it's faster than BTC, coming in at 25% of the time at 2.5 minutes VS. 10 minutes, so anyone concerned with speed has a solution.
The two are nearly identical from a technical standpoint, with the latter having a script in its "proof-of-work algorithm". This is a sequential memory-hard function requiring more asymptotically memory than an algorithm which is not hard. Thus things are increasingly complex and expensive when mining for BTC, obviously leading to generally higher fees.
There is an inherent stereotype with LTC that was popularized during the ascent of Alt Coins due to BTC being anointed by early adopters as the "gold standard" of crypto. Meanwhile the former was given 2nd place and considered to be an "everyday currency" that would solely be used to move smaller sums. Although those designations are certainly true today, it's impossible to know what the future has in store for either of them.
Best USA Online Casinos for Litecoin
There still aren't too many options when it comes to USA online casinos who accept Litecoin as a deposit and withdrawal method, but a few select ones do list it in their cashier. These destinations have been professionally reviewed by our team of experts and proven themselves to be 100% trustworthy.
Most of the Deck Media network of sites accepts it, however, they simply offer table games and slots and don't have a sportsbook like BetOnline or GTbets, and out of those two only BOL has a poker room. Therefore, due to their numerous gambling products and strong reputation in the industry, they are the overall #1 recommendation for this particular coin.