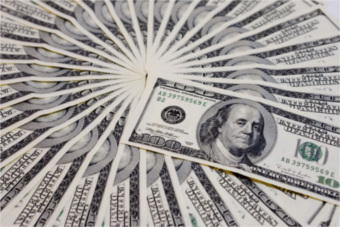 ***Updated: January 30th, 2021***
Imagine a tourist going to Las Vegas for the first time and walking down The Strip trying to figure out where to go. Countless ingredients go into decisions, whether it's brand recognition, color scheme, or simply a "gut feeling". In short, lots of factors determine where someone ultimately chooses to play.
Similar difficult choices also apply to online casinos because the vast majority list identical tables, are members of the same jackpot network, and predominantly post indistinguishable sportsbook odds. Land based organizations can attract patrons with complimentary hotel rooms, never-ending buffets, and luxurious limousine rides but on the internet it's impossible to extend such temptations. Therefore, one of the only tools to lure new clients through virtual doors is real money deposit bonuses, which are financial incentives for signing up and sending funds.
Best U.S. Online Casino Bonuses
Operators have numerous offers to sort through, so calculating the best U.S. online casino bonuses takes a bit of research to accomplish. Unsurprisingly, it's not easy to figure out as customarily terms and conditions are buried deep inside the website.
Everyone notices "size" first, given percentages are in such gigantic print. Nevertheless, don't be fooled by bloated numbers and read the sections below to learn how they're manipulated by the House. For detailed information on current incentives, read these expert guides to understand vital facts before diving in.
A common way to manufacture favorable opinions while still being pragmatic is to include maximum amounts, which protects businesses from exposure to too much risk. Every dollar relinquished increases exposure to loss and this makes CFOs extremely nervous. Consequently, advertisements often state 500% in large font and up to $100 in a tiny one. This technically isn't "underhanded" but it is slightly misleading.
Caps are around $500 to $1,000 but can easily go as high as $5,000 at some destinations. However, higher sums are generally guarded by another condition: time limits. Having a deadline for when entire balances must be spent has become popular in recent years and some places devised restrictions measured in days, not months. Again, the range is wide, with longer deadlines around 3 months after first deposit and shortest being 48 hours.
Casino Welcome Bonuses
Nearly every licensed operation gives a welcome bonus to entice potential suitors to try their suite of products and experience unique selling points. These incentives are typically confusing as already mentioned and can come in many forms and always have conflicting percentages, requirements, and terms. Therefore, it's hard to know exactly what's up for grabs in the beginning.
Numbers are usually immensely appealing, especially since percentages are invariably in large print. It will be based on initial financial transaction amount so everyone is rewarded fairly, with the average approximately being 200%. That said, some go up to 500% while others go down to 25%, depending on the products in question.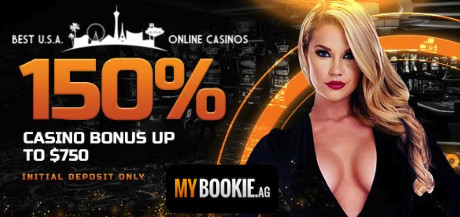 Ultimately, category of games greatly influences percentages as each has unique odds and generates different levels of revenue for the House. This is why slots bonuses perpetually award the most free money: returns are high and lead to increased gains. Hence, they're tremendously happy to give large matches to this type of clientele as funds are substantially returned over time.
When seated at attractions like blackjack, Caribbean Stud Poker, or Let It Ride, odds are much better for players when compared to one-armed bandits, so offers for tables are consistently lower. In addition, those well-versed on specific ones master the rules and probably employ optimal strategies, obviously losing less than if spinning away blissfully. When outcomes are absolutely random there is zero advantage for anyone.
Extending logic above, it's easy to see why sportsbook extras are small considering punters knowledgable about sports and how to bet can win a lot on their own. Lines managers certainly don't want to hand out bigger bankrolls to help them, so incentives are normally kept to a minimum.
Casino Reload Bonuses
Once a company has registered someone in their database they don't want them wandering off somewhere else, so a reload bonus is given to coax them back after initially visiting. It's important to keep folks satisfied because it's well known in business that it's more expensive to find a customer than it is to keep an existing one.
Just like the welcome variety, reloads are exclusively for approved games. Terms, conditions, and details will vary greatly.
Bonus Rollover Requirements
To prevent scammers from signing up, depositing, then immediately withdrawing and pocketing bonuses, establishments institute wagering requirements before supplemental balances are released. This stipulation is referred to as a rollover in the iGaming industry and specifics change from place to place.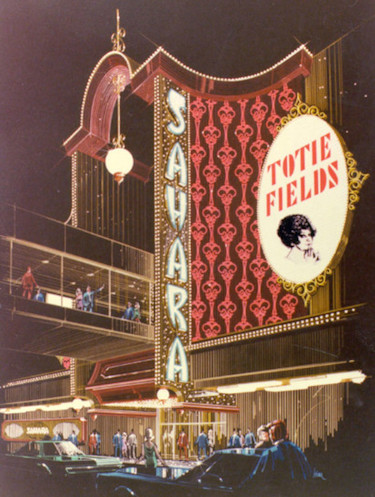 In the early days of Internet gambling, due to a general lack of differences between them, sites tried to stand out from the frenzied competition and attract eyeballs through astronomical match deals. However, it didn't take long for sharp players to realize profits could be made by opening an account, grinding out several hands on something with a low House edge (like blackjack) and clear and collect the extra cash. Afterwards, simply moving on to do it all over again, a practice known in the industry as bonus hunting.
Management quickly adjusted to combat these "bandits" and linked offers to whichever high revenue-generating diversions were at their disposal (like slots), raising requirements drastically, sometimes up to 50 times transaction amount or more. Equivalent restrictions are now applied to 99.99% of promotions, as well as extras received through loyalty and VIP programs.
How to Get the Best Casino Bonuses
A simple way to continuously acquire the best casino bonuses is to have multiple accounts registered and ready to go. This is due to flash promos and crazy contests sometimes being merely claimable for 48 hours or less and it takes time to finalize registration if incurring issues.
Occasionally, fraud teams will ask a few questions to confirm identity theft is not occurring, or perhaps the individual is using public Wi-Fi and is flagged for a duplicate account because someone else is already linked to the same IP address. Tons of other little snags can cause delays, all of which are quite annoying to encounter when rushing to enter a fun contest.
It costs nothing to create profiles at the above places so it totally makes sense to just get it over with now. Take a few minutes and sign up at all of them for freedom to play anywhere without hassle and whenever is convenient. Ensure to use an email address checked semi-regularly to know when lucrative enticements are sent.
Failing that, check back often to see what various partners are promoting as it's a surefire way to stay in the loop. Just read this section detailing latest U.S. online casino bonus news to endlessly enjoy premier rewards.