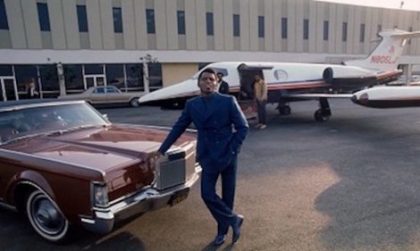 ***Updated: November 6, 2018***
In 1994 Max Rubin, a Las Vegas blackjack dealer and card counter, published a book called Comp City which opened many an eye in the gambling community. In the book, Rubin argued that a player did not have to go to the trouble of counting cards and become an expert blackjack player to be a winner in Vegas. Instead, they could simply adhere to basic blackjack strategy, (which leaves a player at approximately a 0.50% disadvantage against the house), and take advantage of the casino's generous comp system that distributes free hotel rooms, free drinks, free food, free entertainment, free transportation and more, the player will come out ahead every time.
Obviously it's impossible for every U.S. online casino to have tangible luxuries to reward players with, but they certainly try their best to please their regulars. Just like at a land-based operation, most places allow you to enrol in a loyalty program and receive points based on how much you bet. And depending on your volume of play, this might be the most important factor that you should take into consideration when choosing where to sign up.
Casino Points
At most places casino points will usually be accumulated for every bet that's not on both sides of an outcome, (like betting on both red and black in the same spin of a roulette wheel, guaranteeing a breakeven result). On average, one point is awarded for every $10 wagered, with the high volatile games like slots delivering more points than even money table games such as blackjack or Let It Ride, since players don't usually lose as much money on those ones…or as fast.
Members of loyalty programs will often find little cash presents placed in their account on birthdays or anniversaries, as well as email notices informing them of special play days when points are doubled or tripled. In addition, if the operator has a sportsbook or racebook they will offer free bets on specific events to get you to try out their other products.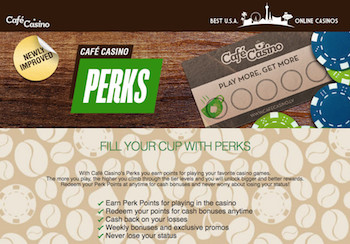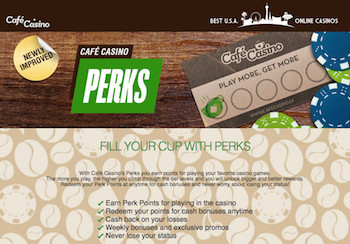 Points can be redeemed for cash, rewards, and even merchandise at some online stores. You should always make sure to read the full terms and conditions before joining because program requirements may have restrictions similar to their casino welcome bonuses or reload offers – it's all in the fine print. Once points are earned they usually never expire but they may be forfeited back to the House after an extended period of account inactivity. All of these types of details will be clearly laid out in their terms and conditions section so you are advised to read it thoroughly.
Loyalty points will accumulate until players choose to exchange them for bonuses, cash money, prizes, or other incentives. The programs go by familiar names: VIP, High Roller, Status Member, Platinum Club, etc., and are often tiered so players can reach minor reward levels quickly and then be encouraged to remain loyal for even bigger rewards as they move up the ladder. Along the way it is never a bad idea to contact the VIP managers and see if there are any extra incentives for loyalty club members that aren't advertised on the website – you just might be surprised with what they tell you.
VIP Offers
Each step up in status at an online casino comes with larger rebates on losses, more invitations to exclusive special tournaments, extra bonuses, monthly gifts and more. Some casinos even offer a personal concierge and special VIP gambling rooms with unique credit lines and betting limits. At this point you will have entered a world that's unknown to most online gamblers and will be playing alongside the elite.
These days most U.S.-facing operations will automatically register you into their VIP Program but a few still don't, so always confirm what's going on before you make your first deposit. Once you know that you're enrolled in the loyalty program you should keep in touch with customer service from time to time. Don't be scared to drop hints that you would like a special bonus because you never know what you might receive.
Best USA Online Casino VIP Programs
Now you'll probably want some details on the best USA online casino VIP Programs so you can start to cash in on all of the great offers that are out there for high-volume players. We have to take it slow though because just like their bonuses and promotions, an operator's loyalty program can function in any number of unique ways.
One of the biggest differentiators we've seen is how long you are allowed to stay at a certain VIP level for without activity before you are busted back down the ladder. Some places state that if you don't make a wager during the calendar month you'll lose whatever VIP status you've earned up to that point. Some extend the deadline a little longer to 3 months with no activity before they'll strip you of your accomplishments.


However, there's only one company who will never remove your VIP level once you've achieved it and that's Bodog – one of the oldest brands in the industry. They have a full network of websites that accept U.S. players, each with a different flavor and style. They are the only operator in America today who will let you leave for 5 years and then come back to whatever loyalty level you had earned up until that point. Make no mistake: this perk is absolutely amazing and almost impossible to find anywhere else.
Therefore, the best VIP Programs in the country belong to their various properties like Ignition and Bovada, and we proudly applaud them for their excellence. So if you're a high roller in the States looking to gamble online, these are the only places you'll want to play.