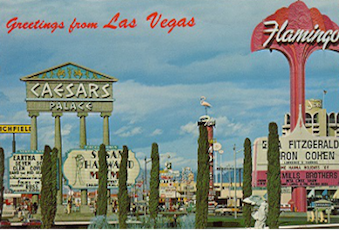 ***Updated: August 25, 2019***
Everyone likes to be warmly greeted when they arrive somewhere new. A friendly smile, open arms, or the suggestion of a cold drink on a hot day can set the tone for the rest of that relationship. In this era, businesses know better than anyone how important first impressions are so all of the major service-based companies normally have some type of reward for choosing them.
It's unsurprising then that online casinos and sportsbooks are no different and extend packages to new customers, thanking new joiners. Welcome Bonuses are one of the primary factors people consider before signing up an account, but let's not get hung up on that for the moment.
The vast majority of initial offers involve the operator giving a percentage match on the first deposit up to a specified amount, usually a couple of hundred dollars, or sometimes in the thousands. Players can therefore gamble with a lot more than what they had walking in the door, using instantly boosted bankrolls.
Freebies are always subject to terms and conditions, nevertheless some individuals aren't aware before diving into the action. This is why we have compiled the "fine print" so there are no surprises to new customers.
What is a Welcome Bonus?
A Welcome Bonus is the term for the free money an online casino or sportsbook gives for signing up a new account and making a real financial transaction. There are many different kinds of packages and the details will change from place to place.
The two key factors to look at when shopping around are 1) the percentage they provide and 2) the rollover requirements that must be met prior to withdrawing winnings. Also, are they are rewarding the first deposit only, or is it actually applied to multiple transactions? It's becoming much more common these days for betting websites in the United States to have initial offers released in stages because they encourage clientele to be loyal.
Case in point, a match of "1000% up to $2,000" is sometimes issued as 10 individual installments of 100% up to $200, on the first 10 real money deposits, and not in one lump sum. It isn't necessarily a bad thing but it's important to understand before registering.
Additionally, everywhere has different rules regarding where the funds can be used. Some allow gambling in every area of their casino including the sportsbook, racebook, poker room, or bingo parlor, while others merely accept use on certain products.
Lastly, there are operators in the U.S. with "non-cashable" promos, permitting new customers to bet with credit, although if they win they're not eligible for the original stake, only what's been earned. Moreover, players must also meet strict wagering requirements before making a withdrawal of any kind. This is referred to as rollover, explained further in the section below.
Deposit Amounts
It typically isn't necessary to transfer the maximum a welcome bonus matches in order to receive it, however, the minimums are anywhere between $20 and $50. Choosing to send a small quantity at first means being able to complete the wagering obligations quickly and cash out winnings. The downside is not having obtained as large of a treat for signing up and funding an account, so there's a lot to consider and everyone needs to decide for themselves.
In addition to the actual dollar values, places may reward based on the casino deposit method chosen. It isn't hard to find operators who compensate Bitcoin users because it's untraceable and easy to use. Alternatively, some websites instead refuse anything if options they don't like are selected, eWallets being a prime example.
Rollover may have multipliers as high as 50x on an initial offer, so occasionally it's better to just transfer a teeny sum before deciding whether to stay. There are places that apply it to a total of the deposit plus the bonus, making the required wagering amount twice as much to fulfill.
Don't worry – all of this information can be found in a website's Terms and Conditions. Many industry veterans live by the general rule of, "the higher the multiplier, the more things you're forced to play", but that's not really a bad thing when trying out somewhere new. As long as people aren't in a hurry to withdraw, this philosophy might indeed ring true.
Excluded Games
Experienced players know that certain casino games will yield significantly lower losses on average than others, the most popular being video poker, blackjack, and baccarat. These can be played up to the rollover limit with minimal damage to a bankroll and when the free money is added, a profit has been made. Conceivably, the person could then take out their funds and easily move on to the next stop.
However, operators today aren't stupid and therefore they only allow a small fraction of play on these specific tables, commonly 5% or 10% of the amount wagered counting towards the clearing of the bonus. It tends to steer people to high volatility products such as slots, keno, and scratch cards, where 100% of action counts towards the obligations.
There will always be a list of restricted games that do not contribute, roulette being an obvious example. This is because it's technically possible to put some chips on both red and black every spin and break even while still contributing to rollover.
Expiration Dates
Internet gambling websites don't want "Bonus Hunters" to simply stake low amounts and play it safe until the additional loot is released onto their balance. Therefore, to prevent players from grinding out at near-even odds games, a time limit is often imposed.
The average expiration date on an extra dough collected for registering can be anywhere between 48 hours and days. This information will be stated in the Terms and Conditions so make sure to read beforehand in order to avoid nasty surprises later on.
Rollover
As mentioned above, there are always rules attached to anything received, necessitating that funds be risked a certain number of times prior to withdrawal. To reiterate, specifically money wagered, not lost. This means that if someone gets $100 that has a 20x rollover on it, $2,000 in stake would be required before the bonus is cleared and the free $100 added to their account. The exact math behind the equation being $100 x 20 = $2,000.
Rollover constraints may look scary on paper but are quite easy to meet in practice. Most games give back a decent chunk of the original wager with each hand played. For instance, a fan-favorite like Let it Ride only has a House edge of 3.51% so on average, the vast majority of the chips risked are returned to them during the session. Thinking about betting with this mindset can be hard for some to wrap their head around at first, so feel free to re-read this section until it's evident how it works.
No Deposit Bonuses
A version of a welcome offer is the No Deposit Bonus found at various destinations throughout the world, although it's getting harder to find in the U.S. This perk gives people free spins on slot machines or gratis chips to enjoy table games for a set time limit (one hour is the industry standard) without having to fund an account first. It's basically a free bankroll, usually between $100 to a few hundred dollars.
Any earnings are of course subject to the usual Terms and Conditions so anything over the initial balance will be held by the House until the rollover is met. It's not immediate, but it's a good way for new players to try both products and operators that they might not have otherwise checked out.
Carefully read our honest betting website reviews as we always highlight the important parts of promotions, how people can make the most of the offers extended to new customers. It's a great feeling to know exactly what to expect before you've even walked through their virtual doors.