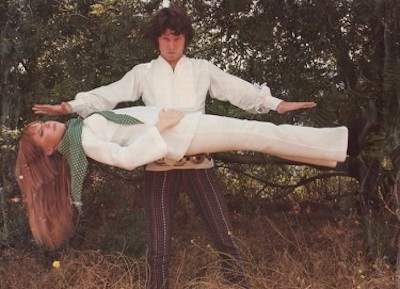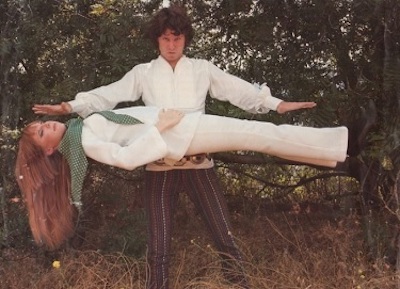 The rollover. The wagering requirement. The play-through. All are different terms for the same concept: the "catch" that online casinos attach to their bonuses which are designed to bring gamblers to their virtual doors. The exact wording of the terms and conditions is always different at each place, which is why it pays to know what they are before you've even signed up for a new account with them.
To clearly explain the concept of rollover it's helpful to imagine that you're walking down The Strip in sunny Las Vegas during a vacation. Now just think about what would happen if every casino you passed offered you $100 with no strings attached to come in…what would be stopping you from pocketing your $100, thanking them very much for their hospitality, and then turning right around and walking to the next casino? The answer is, "nothing". The rollover is simply an operator's way of making sure that you stick around and gamble with your free money. It isn't a "catch" or "weaselly fine print", it's merely a fair system to ensure that players don't take advantage of the operator's generosity.
What is Rollover at an Online Casino?
The concept of rollover is simple: there is an implied contractual requirement of bets that you must make in exchange for receiving an offer such as a welcome bonus at an online casino which ensures that you don't immediately leave with the free cash. When the wagering mandate has been reached, the bonus balance is released and available for withdrawal. Remember, it's not necessary for you to lose the money, only that you wager the money and clear the requirements. The results of those bets can just as easily be wins as losses, with everything being applied to the total along the way.
Here's an example of how rollover is calculated by online sportsbooks and casinos to illustrate what it takes to clear a bonus and have it be available for withdrawal. Let's say that you sign up for a welcome offer that's a 100% match on your first deposit and you transfer in $100. Using the standard industry rollover of 20x the deposit, the $100 deposit must be wagered 20 times before the bonus is cleared and the free $100 is credited to your account and available to be added to a payout. Therefore, you must make a total of $2,000 in wagers, (20 x $100) to complete all of the steps. Keep in mind that every operator will have different terms and conditions that you should take into account when evaluating how fair their rollover is and we outline the most common ones below.
Adjusting the Multiplier
If you take the time to look, numerous player-friendly and honest USA online casinos can be found with a lower multiplier amount on their bonuses, which will obviously require less time than normal to clear. However, some have gone in the other direction and imposed ridiculously high multipliers, with some reaching the astronomical amount of 50x. Regardless of the terms, there is no requirement to deposit the maximum matching bonus amount so if there's an operator that you want to try out but they have high multipliers you can make a lower initial deposit and clear the smaller bonus faster to see if you like playing with them.
Deposit + Bonus
Many casinos now apply the multiplier to the total of the deposit plus the bonus instead of just the free money they're putting into your account. Therefore, if the multiplier is not reduced at the same time, the wagering required to clear the bonus can be double (or more) for match offers greater than 100%. This term will usually be the first one in the explanation section so the exact details will be easy to find.
Excluding Games
Sharp bettors with patience who exclusively play low-edge games for the House such as video poker, blackjack, or baccarat can incur their expected losses until the rollover is met and still realize a profit when the bonus is cleared. This is due to the basic math behind those types of casino games and how the odds of each dictate the payouts.
Their strategy is to then take the profit from the bonus and leave for another operator to do the same thing all over again. To prevent this from occurring many places restrict which games count towards the rollover requirements, but only until it's reached through higher volatility games like slots, keno, and scratch cards.
Obviously, any games where you can bet on both sides of an outcome are automatically excluded from contributing to the rollover since you will break even every hand and never lose. For example, in roulette you can bet on both red and black ensuring that your balance remains the same each time the wheel is spun and you have zero risk of losing.
Game Variability
Rather than exclude tons of games and ruin the experience for new customers, some operators allow the small-advantage games for the House to count towards the rollover but only give them fractional credit towards clearing the bonus requirements. Alternatively, they may give extra credit for time at a roulette wheel or a slot machine with favourable house odds and the player can then clear the bonus a little quicker for incurring the additional risk.
Time Limits to Complete Rollover
To protect themselves against players clearing their bonus rollover by grinding at games that pay out close to even money, operators usually affix a deadline for when you must meet the requirements. Years ago there weren't any time limits on fulfillment but now you'll find them at almost every place you go.
The time frame can be as long as 90 days, with most operators usually giving you 30 days to meet all of the terms and conditions on their offers before any unused money is returned back to the House. However, you can definitely find a few places that will only give you as short a time frame as 48 hours to wager the money and clear everything, so you'll definitely want to read the fine print before signing up.
How to Choose an Online Casino Bonus
All of the above points are the main ones that you'll want to consider when reading through the "fine print" of online casino rollover requirements to decide which bonus offers are the best to take. Ultimately, you should always try to base your choices on a mix of the following:
1) A reasonable multiplier that will enable the bonus to be cleared without jeopardizing your bank account.
2) The ability to play the games that you want.
3) The percentage amount of the offer.
4) Your personal gambling style and average wager size.
Some players look at the rollover as a hurdle that must be cleared in order to receive a bit of free money. Others regard the extra bonus cash as an opportunity to make some bigger and/or riskier bets than their normal bankroll would have allowed, so to these daring players the enhanced wagering requirements aren't as consequential.
Ultimately, it all comes down to the type of player that you are and the gambling strategy that you employ when you're sitting at the tables.