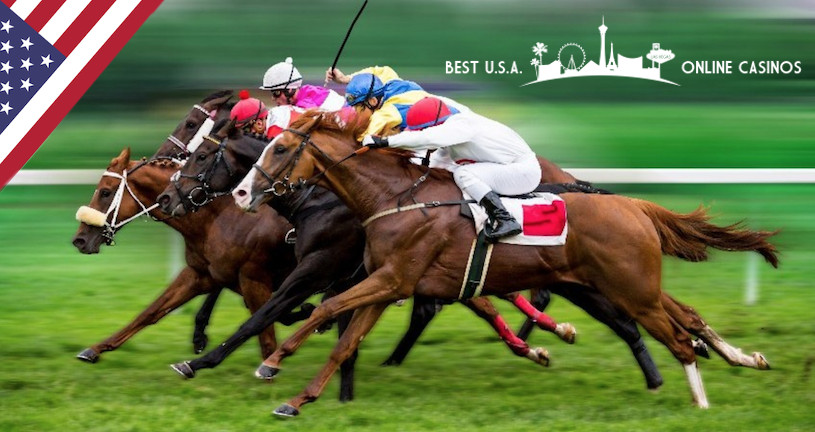 These days, it's very easy to find gambling websites in the United States that have slot machines, video poker, and the types of table games you would find in Las Vegas like blackjack or roulette. However, there are only a few online racebooks who accept players from the USA, and even fewer who actually come recommended, so we have compiled a full list of the very best options out there today.
The reason that most places don't offer horse racing is because it takes a tremendous amount of resources to gather the data from all of the tracks, including the up-to-the-second odds and scratches, and then compile all of the race results afterwards. This is why most operators in the U.S. have enlisted "3rd party information providers" who do all of this for them: it would simply take too much manpower otherwise. Once they've hired a company to provide the data, the casino can then concentrate on their bonus offers and contests to keep their players happy, rather than the nuts and bolts of the horse races themselves.
Offtrack betting has become a lot more popular in recent years thanks to the ability to bet from home, or even your mobile phone, allowing you to place wagers from anywhere with an internet connection. Most sites have a mobile compatible racebook but there are are obviously some who have better products than others.
Best USA Online Racebooks
There are many things to take into consideration when evaluating the best online racebooks, with the most important being the reputation of the website, the number of tracks offered, the size of the bonuses you can receive, and of course, their wager rebate system that gives cash back to players. All of these things are always changing so it can be hard to stay on top of the current offers, however, the best in the business never change too much.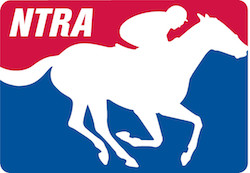 A good rule of thumb is not to get too distracted by big bonuses or rebates because there is a lot more than that to take into consideration when choosing a racebook, and sometimes tall stacks of free cash are hiding the faults of the website. For example, some places take a very long time to pay you out when you win because they don't have that many withdrawal options available, or their internal processing times for payout requests is longer than the industry average. Ultimately, neither of these excuses is acceptable.
Also, some operators don't have customer service representatives available 24/7, or even worse, they don't have dedicated horse racing agents who are familiar with the sport. It's shocking to see how many places have people answering their phones who don't even know what a "Quinella" is.
In short, your experience is going to be affected by many different factors so it's necessary to take a long look at everything.
Available Tracks at Online Racebooks
Usually at most websites you can bet on every A, B, and C grade track in the United States and the few popular ones in Canada. Although some places might not offer Class D or E tracks because they can be very unpredictable and the 3rd party data collection services can have a hard time verifying the results.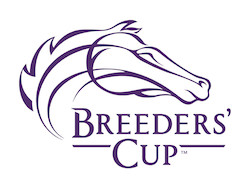 However, when it comes to easily placing wagers, the Bovada Racebook has a fantastic user friendly interface that has tons of different ways to search for the race or track you're looking for. In fact, they're really the leaders in the industry thanks to their "Next 5 Races" button that allows you to see the action that's about to go off the board from tracks all over the world, regardless of where they're located. You're absolutely free to search by track if you want to, but for those looking to get in on some quick action, this is the best way to do it.
For example, after clicking the button midmorning you could find that the next race in North America is from Monticello Raceway, however, it's sandwiched between races from Newcastle and Dubai, so you can wager on those as well if you're feeling frisky. It's actually a great way to learn about some international tracks that you wouldn't otherwise know about.
It might go without saying, but at every online racebook you will be able to bet on all of the biggest races of the year like the Kentucky Derby, Preakness, and the Belmont. In addition, there are always tons of wagering options available on the Breeders' Cup, as well as all of important international events like the Melbourne Cup in Australia.
Bet on Horse Racing at USA Online Casinos
It's pretty standard for most online casinos servicing the USA to have around 100 tracks to bet on, for example, the GTbets Racebook has 94 offered on their site, including a few from Australia. This is going to provide a lot of variety from coast to coast and anyone looking for offtrack betting should be able to find what they're looking for here.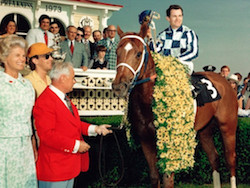 The only issue with GTbets is that they are relative newcomers on the scene and are still building up their reputation. There haven't been any major complaints from our readers yet and everyone seems really happy with them, but there are other U.S. websites who have had racebooks open for more than 10 years longer than them. That said, this is why you can find some very enticing bonuses at GTbets: they want you to come try their product and then "wow" you with their services.
Most veteran players would agree that the best places to gamble on international tracks is either at Bovada or MyBookie because they offer a lot more options than their competitors. Whether it's Dubai, Singapore, or beyond, you'll find all of the most famous horse racing tracks from around the world, which is perfect when you want to spice things up a little or can't fall asleep.
Lastly, you need to make sure that the online casino in question actually accepts offtrack bets on the races themselves. For example, Intertops fools you into thinking that they have a racebook, however, they only offer futures wagers on the sport, and not a daily list of races that are available for betting.
Offtrack Betting Online
Regardless of where you choose to play, you will be able to make all of the same types of wagers that you would normally make at the track. So since offtrack betting has become commonplace in the internet era it just doesn't make sense to get off the couch, fight through traffic, and then line up at a betting window – it only takes a few seconds to do it on your computer.
The only thing that can be slightly different with offtrack betting online is the availability of Pick 4s, Pick 5s, Pick 6s, etc. Each website has its own rules on the maximum number of races that you can bet on in one wager so always be sure to check their rules section first. Also, many places will have a maximum payout amount per race, usually around $100,000, meaning that players who like to gamble on a big payday should know what the max is beforehand so they're not disappointed.
If you do happen to go over the max amount the operator may simply pay you out up to their stated limit, or if they're not reputable they could void your entire ticket for "fraud". This is why it's so vitally important to only play at recommended online racebooks that have a good reputation, like the ones listed above. It's simply not worth taking a chance anywhere else.