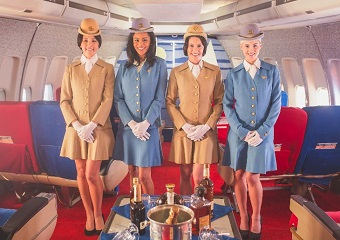 ***Updated: August 27, 2019***
Everyone in America wants to feel as if their loyalty is valued at the various places they shop or frequent, and businesses rewarding customers for continued patronage has been happening for hundreds of years all across the country. When it comes to betting websites, the customs are absolutely the same and most places will give a little extra something for choosing them over competitors.
Of course every operation is going to do things a bit differently, but the motive behind their generosity is unchanging: they want to keep people happy, not wandering off into the arms of someone else. It's actually pretty understandable.
So here are the online casinos who currently have the best bonuses for funding an account more than once, the only ones worth considering visiting at this time.
The majority of an operator's advertising budget goes to attracting new players, so once someone enters their virtual doors it is extremely important to keep them satisfied. It costs far less to retain a customer than it does to find a new one and the single best way to keep people happy is to incentivize each deposit. This is known in the industry as the Reload Bonus and the only constant thing about them is that they're always changing from place to place.
Their marketing department wants to please clients but every financial perk will be subject to rollover requirements before any winnings are released and withdrawn as a cash payout. Several types of offers exist, and those with the greatest popularity are listed below.
U.S. Online Casino Reload Bonuses
All top U.S. online casinos will give different reload bonus options depending on what users play most, whether it's slots, table games, or "others" such as sports betting or poker. The highest amounts will go to slots players as they spend the most on average and it takes zero skill or strategy to win at them since outcomes are completely random. However, when it comes to a skill game like blackjack there are many strategies to employ, reducing House edge and providing a much better chance for success, therefore the benefits may be lower.
Usually the #1 complaint from our readers is that the quantity of the offer's been altered, or terms and conditions have changed and it's now harder to get the free money added to their balance. With this in mind, it's a good idea to quickly check the promotions page of the operator before funding, in order to ensure nothing's been modified since last time.
Those who've signed up somewhere that has a "Double Welcome" or "Triple Welcome" bonus will already be familiar with this customer retention practice. A reload incentive can come in various shapes and sizes, but at its core it's when a casino gives you more than they usually would for making a real money cash deposit into your gambling account with them and topping up your balance. What is ultimately received is consistently based on the total being moved in at the time, often provided as a matched percentage of the total.
A simple example is a 10% reload on a sum of $100, which will result in a total of $110 to use, instead of the original $100 put in. Now for most operators in the USA 10% is truly quite low – it's easily to find some between 50% and 200%, depending on the site in question and time of year.
Sticky Bonus
It may be possible to find a sticky bonus, similar to the "No Deposit Welcome Bonus" found at certain operations, designed to allow trying products without risk prior to funding an account with personal cash. One can essentially just gamble for free using a bankroll provided by the casino and earnings can be withdrawn once all of rollover requirements have been completed.
However, the original amount given is usually subtracted from the total so be sure to remember this when fantasizing about spending winnings. Also, rollover on these types of offers is always very high and requires wagering the entire balance many times before withdrawal. Occasionally there are even maximum wins of a few hundred dollars; don't expect a life-changing sum on these promos.
Scheduled Bonuses
To encourage regulars to keep coming back, operators will often attach reload bonuses to particular days of the calendar and issue them on a proper schedule; for example, an additional match percentage added to the first financial transaction of every month. Smart players who estimate how much they're going to play over a few weeks could then make one large deposit right after the 1st of the month and maximize the extras received.
Other offers can also be found based on specific days of the week, such as those with slower activity like Tuesdays and Wednesdays, usually having the best percentages. This is clearly better than the alternative of making numerous smaller transactions on busier days, or later in the month and receiving less of a reward as a result.
Deposit Amounts
Reload Bonuses are almost always directly linked to the amount of money being sent, however, since terms and conditions vary at each place, read the fine print first. Sometimes it's really more logical to make multiple deposits rather than simply one.
To illustrate, if a site is giving a 10% match up to $1,000 and we are ready to play with $5,000, five individual transactions may be better than one big one. This would mean an extra $400 in bankroll due to the added 10% on each $1,000. Of course, if terms state it's only possible to receive additional cash on one new deposit, it could be best to just put the whole $5,000 down at once.
Be mindful that reloads will never be as sweet as the initial gift, so it pays to check them out fully beforehand to avoid leaving free money on the table. As much as operators want people to be happy, they are also concerned about protecting their bottom lines.
For further information on this topic, make sure to read our latest U.S. online casino bonus news that details the current promotions because we are constantly updating it with all of the newest offers available.