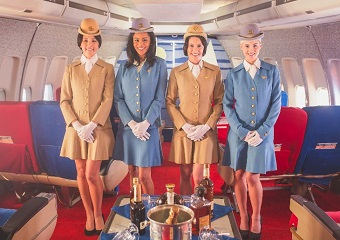 ***Updated: February 3rd, 2021***
Everyone wants to feel as if their loyalty is valued at places they shop or frequent, and businesses rewarding customers for patronage has happened for hundreds of years. When it comes to American iGaming websites, practices are identical and most extend a little something for choosing them over competitors.
Of course, every operation does things a bit differently, but the motive behind their generosity is unchanging: they want to keep people happy and not wandering off elsewhere. So here are online casinos currently listing best bonuses for funding accounts more than once, proven 100% safe and secure via rigorous testing and examination.
The majority of advertising budgets goes to attracting new players, so once someone registers it's extremely important to keep them satisfied. It costs far less to retain members than it does to find new ones and the single best way to maintain favorable opinions is incentivizing each deposit. This is known in the industry as a Reload Bonus and the only consistency between them is that they're seldom unique.
Marketing departments want to please clients, yet financial perks will be subject to rollover requirements before any winnings are released. Countless types of offers exist and the most popular are explained below.
U.S. Online Casino Reload Bonuses
All top U.S. online casinos present different reload bonuses catering to diverse tastes, whether its video poker, Las Vegas style tables, or other products such as sportsbook or horse racing. Highest amounts are habitually enjoyed by slots enthusiasts as they spend most on average and it takes zero skill or strategy to win, as outcomes are completely random. However, when it comes to games like blackjack, many strategies can be employed, reducing House edges and providing a much better chance for success, so percentages are lower.
Usually, the #1 reader complaint is numbers have been altered or terms and conditions changed and it's now harder to complete the process. With this in mind, it's a good idea to quickly check promotions pages beforehand to ensure nothing's been modified since last visiting.
Those signing up somewhere featuring Double Welcome or Triple Welcome incentives will already be familiar with this customer retention practice. A reload enticement can come in various shapes and sizes but at its core, it issues more than usual for making real money cash deposits into gambling accounts and topping up balances. What is ultimately pocketed is consistently based on sums sent, often provided as matched percentages of totals.
A simple example is a 10% reload on $100, which results in an aggregate of $110 to use, instead of the original $100 sent. Now for most operators 10% is quite low as 50% to 200% is easily found, depending on location and time of year.
Sticky Bonus
It may be possible to find a sticky bonus, similar to No Deposit Welcome Bonuses, allowing products to be sampled without funding profiles. One essentially gambles for free using bankrolls provided by casinos and earnings may be requested once rollover requirements are complete.
Although, original amounts issued are usually subtracted from totals so remember this before fantasizing about spending dividends. Also, obligations on these types of offers are always very high and require wagering entire balances several times prior to withdrawal. Occasionally, caps on gains of a few hundred dollars are enforced, so don't expect life-changing windfalls from these promos.
Scheduled Bonuses
To encourage regulars to return, reload bonuses are often attached to particular calendar days and released on schedules, first purchases of every month, for example. Smart players estimate how much will be spent over a few weeks and then make one large transaction right after the 1st of the month to maximize extras.
Others can also be found based on specific days of the week, such as those with slower activity like Tuesdays and Wednesdays usually having the best percentages. This is clearly preferable to the alternative of making numerous smaller transfers on busier days, or later in the month and collecting less rewards as a result.
Deposit Amounts
Reload bonuses are almost always directly linked to amount sent, nevertheless, since terms and conditions vary at each place, read the fine print first. Sometimes it's optimal to make multiple deposits rather than simply one.
To illustrate, if a site gives a 10% match up to $1,000 but you're ready to play with $5,000, five individual purchases would be more lucrative than one big one. This yields an extra $400 in bankroll due to the added 10% on each $1,000. Of course, if terms state it's only claimable once, it's prudent to just put the whole $5,000 down at once.
Be mindful reloads are never as sweet as initial gifts, so it's smart to fully research to avoid leaving free money on the table. As much as operators want contented clientele, they're also concerned about protecting bottom lines.
For further information on this topic, make sure to read our latest U.S. online casino bonus news detailing current promotions, constantly updated with all the latest offers.