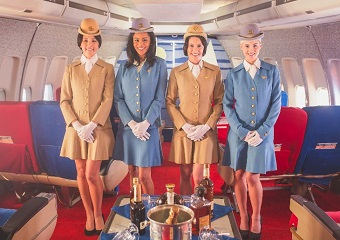 ***Updated: November 4, 2018***
Most of an online casino's marketing budget goes to attracting new players, so once someone enters their virtual doors it is extremely important to keep them happy. It costs far less to retain a customer than it does to find a new one and one of the best ways to keep players happy is to give them incentives for each new deposit that they make. This incentive is known in the industry as the "Reload Bonus" and the only constant thing about them is that they're always changing from place to place.
Usually the #1 complaint from players about a specific casino is that the amount of their reload bonus has been altered, or the terms and conditions have been changed and it's now harder to get the free money added to their balance. Therefore, it's always a good idea to quickly check the promotions page of the operator before making another deposit to make sure that nothing has changed since the last time you funded your account.
What is a Reload Bonus?
Players who have signed up somewhere that offers a "Double Welcome" or "Triple Welcome" bonus will already be familiar with this customer retention practice. A Reload Bonus can come in many different shapes and sizes, but at its core it's when a casino gives you extra cash for making a real money cash deposit into your gambling account with them and topping up your balance. The amount that you receive is almost always based on the total that you are depositing at the time, most often given as a matched percentage of the number.
A simple example is a 10% reload bonus on a deposit of $100, which will then give you a total of $110 to gamble with, rather than just the original $100 that you put in. Now for most operators in the USA 10% is actually quite low and you should easily be able to find offers between 50% and 200% these days, depending on the place and the time of year.
Many websites will give you different options for the reload bonus depending on which games you play the most: slots, table, or "other", like sportsbook or poker, for example. The highest bonuses will always be for slots players as they spend the most money on average and it takes zero skill or strategy to win at them since the outcomes are always totally random. However, when it comes to a skill game like blackjack you can employ many different strategies to reduce the House edge and give yourself a much better chance to win.
The virtual floor managers will want to keep you happy but every reload bonus will be subject to rollover requirements before any of your winnings are released and can be added to a cash payout. There are several different types of offers out there, with the most popular ones you'll find out there listed below.
Sticky Bonus
A "sticky" deposit bonus is basically like the "non-cashable" or "No Deposit Welcome Bonus" that you'll find at certain places which are designed to allow you to try out their games at no risk before funding your account with your own money. You basically just gamble for free with a bankroll given to you by the casino and then any winnings can be withdrawn once all of the wagering requirements have been completed.
However, the original bonus amount that they gave you will usually be subtracted from the total so make sure to take that into consideration. Also, the rollover on these types of offers are always very high, which means that you have to wager the entire amount many times before you can withdraw it. Sometimes there will even be a maximum that you can win that's capped at a few hundred dollars so don't expect to win a life-changing amount on these types of offers.
Scheduled Bonuses
To encourage regular players to keep coming back, operators will often attach reload bonuses to certain days of the calendar and issue them on a proper schedule, for example, an extra match percentage that is added to the first deposit of every month. This means that smart players who can estimate how much they're going to play in a given month can make one large deposit in the beginning and maximize the free money that they receive.
You can also find other offers that are based on the specific days of the week, with Tuesdays and Wednesdays usually having the best percentages since they're slower days for the House. This is clearly better than the alternative of making numerous smaller deposits on busier days, or making them later in the month and receiving smaller bonuses as a result.
Deposit Amounts
Reload Bonuses are almost always going to be directly linked to the amount of money that you deposit each time, however, due to the varying terms and conditions at each place you'll always want to read the fine print first. This is because sometimes it actually makes more sense for you to make multiple deposits rather than just one big one.
For example, if a casino offers a 10% deposit bonus on amounts up to $1,000 and you are ready to play with $5,000, it makes more sense to execute five individual deposits rather than one large one. This would mean that you have an extra $400 in your bankroll due to the extra 10% on each $1,000. Of course, if that casino is only offering the reload bonus on one new deposit it would obviously be best to just put the whole $5,000 in at once.
Always remember that reloads will never be as sweet as the welcome bonus at an online casino, so it always pays to check out all of their promotions beforehand to ensure that you're not leaving free money on the table. Operators want to make you happy but they're always going to protect their bottom lines at the same time.
For further information on this topic, make sure to read the bonus sections of our individual casino reviews because we are constantly updating them with all of the latest offers that are available.