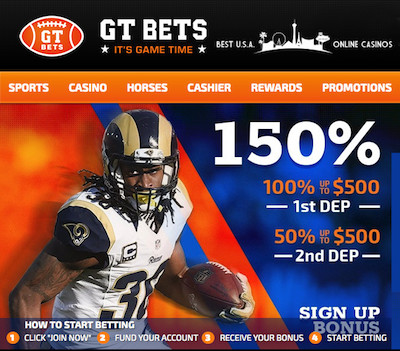 One of the most generous U.S. online sportsbook promotions found today has sadly been buried in the headlines of major iGaming news publications. This is because there's always loads to report on and it's a constant battle to dig into every possible story that presents itself. For example, exciting contests and outrageous props are always interesting to readers, especially if it's creepy celebrity death watch bets posted by macabre websites. Well, this changes now because every American should know they could be receiving football gambling gifts courtesy of GTbets, accepting customers from around the country.
We've been watching these guys for a while and been fairly impressed with what's offered and player feedback has been tremendously positive. Anyone unfamiliar with them should read this expert review of GTbets answering all important questions in advance of trying their products.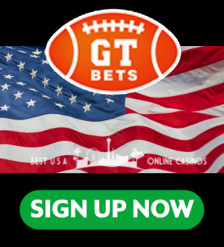 This amazing promo is honestly unlike anything seen before as they give a free ½ point on 1 team for their entire regular season. It's called The Favorite Team Discount but anyone can of course be chosen. Therefore, if having picked Green Bay and they're favored by -4 points, your line will be -3.5, which is absolutely astounding.
Some may be thinking, "Too bad this only applies to professional football," but that's totally incorrect because it also permits favorite teams to be selected for NBA, NCAAB, and NCAAF. These are obviously the four biggest American sports leagues so everyone can grab a discount, with college basketball and football alone offering hundreds of prospective faves.
Don't worry about "fine print" restricting wagering maximums since it's $3,000 each available on all straights, but only full game options so no parlays, teasers, or quarters. Those wanting in on this fantastic opportunity, as well as a massive 150% up to $1,000 Welcome Package, can register at GTbets today to get things rolling.