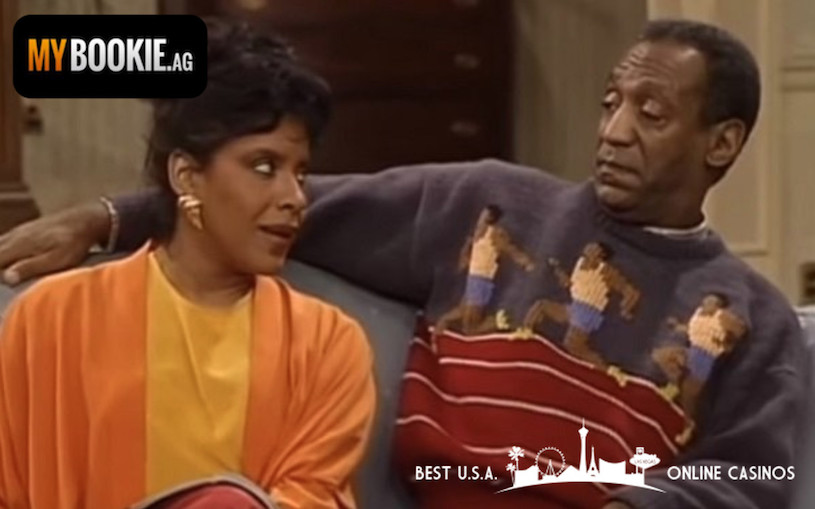 It's been said society has totally lost its moral compass and the downfall started with the invention of the Internet, and these days it's pretty hard to disagree. We all know it's possible to gamble on pretty much anything in 2018, especially online, however, MyBookie Head Bookmaker David Strauss is now asking members to bet on celebrity deaths. Yes, stars young and old are now facing off against each other in an attempt to live longer in a "bracket style" competition.
We've been reporting for a few months now on the legal status of MyBookie as well as their aggressive marketing campaigns, spending millions of dollars on PR agencies to magnify the volume of David Strauss' already ostentatious voice. They are clearly executing a carpet-bombing policy of Shock and Awe when it comes to propositions and it looks like they've now crossed the final line of iGaming decency.
Of course, they're not the first place to allow betting on celebrity deaths, as that honor goes to Paddy Power over in Europe who caused outrage with many stunts, specifically, Will Barack Obama be assassinated in his first term?. This was the final straw for Brits as they stopped chuckling and started hissing, disgusted with the ridiculously crass question targeting the first black U.S. president. This was the only time Paddy ever willfully backed down from one of their offensive and low-brow campaigns.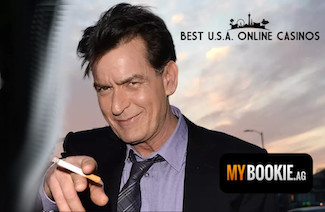 So what odds has "Dr. Death" posted at MyBookie Sportsbook for members to get action on? Well, they're all broken down by categories with most being "vs. matchups" questioning, Who will die first?. There's Betty White (-260) vs. Carol Burnett (+200) in what's obviously the "old, white, legendary, female comedian category". Then Charlie Sheen (-200) challenges Magic Johnson (+160) in what is presumably the "superstars with aids category", even though Magic hasn't tested positive since the mid '90s.
The ghoulish games continue thanks to Strauss' "recovering heroin addicts section" with Demi Lovato (-140) against Artie Lange (+100), with the bookmaker apparently believing that Artie's cleaned up his act enough to outlive the troubled, young singer. In a battle of "retired late night television hosts", MB has David Letterman (-160) as the favorite to take a dirt nap before big-chinned Jay Leno (+120), in what most TV fans would deem "a damn shame" if actually coming to fruition.
There's even some global political intrigue with Donald Trump (-110) vs. Vladimir Putin (-130) in a heavyweight clash of glorious dictators. Sadly, they didn't include an accompanying line of "Will the cause of death be poison or fried chicken?". Things then take a regal twist with Prince Phillip (-140) scheduled to kick the bucket before Queen Elizabeth (+100), setting the stage for an epic real life version of Game of Thrones.
Not all are head-to-head matchups, for example there's a simple question of Bill Cosby dies in prison? with No paying +250 and Hey, Hey, Hey! awarding a paltry -450. It looks like Dr. Death might be coming for Dr. Huxtable in the hoosegow.
This is all just a sampling of what's on tap as they have many more lines concentrating on who the Grim Reaper will snatch up next. Not even esteemed Regis Philbin or Bob Barker are spared from macabre predictions, proving this place has zero shame.
These types of wagers aren't our cup of tea but to each their own, so anyone wanting in on the morbid action should go check out David Strauss' list of celebrity death props at MyBookie and make picks today. Apparently, the clock's ticking (for some)…
***All odds correct as of November 8, 2018.***
Follow MyBookie's Head Oddsmaker, David Strauss on Twitter to receive all of his rants, marketing initiatives, and PR stunts in real time.