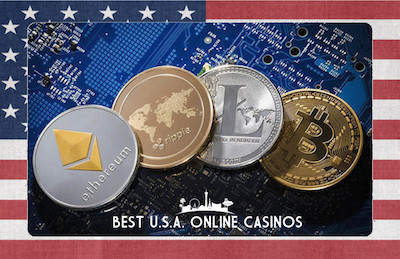 ***Updated: August 1, 2019***
Buying cryptocurrency is a lot easier than most people think because it really only requires two things: basic level internet skills and trust. Obviously the second requirement might be a little hard for some people due to the fact that the virtual money system is still quite new, and there has been a lot of misinformation spread around by the media which has caused hysteria among those who don't know the whole story.
Obviously younger people are much more inclined to dive into any new technology, but those in Generation X or beyond will want to know more facts before making the plunge. It has been Millennials who have driven the price of Bitcoin to unimaginable heights, shocking traditional investors and worrying banks around the world as they were proven to be obsolete. It's now clear that established financial institutions don't need to back a currency to make it successful – the only thing that's needed is a community of people to believe in its value.
Cryptocurrency Exchanges
There are many different cryptocurrency exchanges available online, with services being offered in almost every language in the world. However, the good ones were separated by the bad as exchange after exchange were hacked by crypto pirates who stole mass amounts of coins from people. This was of course a "perfect crime" since cryptocurrencies cannot be traced or identified, ensuring that the stolen coins could never be recovered.
Throughout all of this turmoil there was one exchange that stood strong and wasn't successfully attacked: Kraken. They were one of the stars right from the beginning, backed by major financial players and intelligent programmers who got them off to a flying start. They rocketed off and acquired many of their competitors along the way like CleverCoin, CryptoWatch, and Cavirtex, ensuring that they were the clear leader in the industry and a major force to be reckoned with.
Here's a quick video showing how to open a Wallet at CoinBase, however, the steps are basically the same no matter which one you choose to go with.
So with all of that said, Step #1 of buying Alt Coins is to go to the Kraken Cryptocurrency Exchange and open up a free account with them. This will allow you to begin to buy crypto with "FIAT currencies", which is the name given to all of the government-backed currencies like the United States Dollar, Japanese Yen, Euro, etc. Usually you will have to send them a scan of your driver's license to complete the verification process of your account so don't be alarmed if they ask you for this.
Once up and running, you will then have to fund your account with USD, (or another FIAT currency of your choosing), and then you can begin to trade for Bitcoin or any other cryptocurrency that strikes your fancy. There are tons of different ones out there like Bitcoin Cash, Etherium, and Litecoin, with online casinos adding new methods all the time due to the high demand from players.
How to Trade USD for Cryptocurrency
Trading USD for cryptocurrency is like any other currency trade, with the two parties doing the transaction having to agree on the price that both are happy to pay. Therefore, you must create a purchase order for the amount of USD you'd like to trade, as well as the price that you will buy the crypto for, and then wait for another person to come along and agree to make the trade on their end. Keep in mind that you never talk to the person or send messages back and forth – this is a completely automated process that the exchange executes for you once two trade orders are matched.
For example, you could make an order to buy $1,000 USD worth of Bitcoin if it's at BTC $6,000…this means that you will only complete the transaction if the value of Bitcoin is at $6,000 USD or less. So if you make the order when the value is at say $6,089 USD, it won't go through until it drops to $6,000, and if it never does drop down that low, the transaction will never go through. In this case, you would simply cancel the order and have the funds returned to your balance without penalty or fees.
For this reason, when someone is buying Bitcoin to deposit at an online casino, they will usually create a buy order for an amount slightly higher than the current value, ensuring that the transaction will be executed immediately. So using the above example, if the value is again at $6,089 USD and you want to buy Bitcoin to gamble on an NFL game that night, you would probably want to put your buy order in at $6,099, which should guarantee that you will instantaneously be paired with someone who wants to sell it to you at that price. This is simply because you are jumping ahead of all of the trade orders of $6,089, $6,090, etc., increasing your chances of finding someone who wants to sell at that price (or slightly less).
Once the transaction is complete and you have some coins in your account you can turn around and deposit with cryptocurrency at an operator of your choice, with all of the best ones these days accepting many different currencies. Below are our Top 3 Casinos who accept Alt Coins and their current bonus offers for American players – click their name in the righthand column to visit them and check out their website.