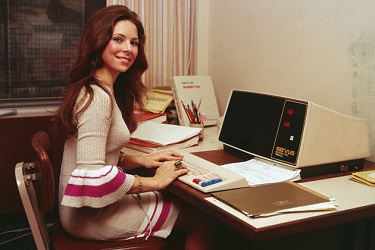 ***Updated: November 12, 2018***
Figuring out how to monetize new technology is not just a modern problem for the Twitters and Googles of the world, like when Robert Morse invented the telegraph and then had no idea what to do with it next. For its part, the United States government had no interest in investing in electrical impulses sent down a wire but thankfully, an astute plow salesman did.
Ezra Cornell was a millwright in Ithaca, New York who sold farm instruments and in 1842 while on a trip to Maine he met a customer who had worked with Morse and was looking for a method for burying the cables. Cornell studied the problem and crafted a contraption that scraped a 30-inch deep ditch, dropped an insulating pipe with wire, and then filled in the ditch with dirt as it was pulled behind a horse. You have to admit that that's pretty decent technology for the mid 1800s.
Even at this early stage Cornell was already looking into the future and saw telegraph wires on poles. He solved the problem of exposed lines with glass insulators and proved how it worked by building a line between Baltimore and Washington, D.C. When investors did not rush to his office in support, Cornell raised his own money and went on to connect the major cities of the American Midwest.
One of the collaborators on Cornell's Baltimore-to-Washington project was Hiram Sibley, who ran with the idea by forming the New York and Mississippi Valley Printing Telegraph Company. Cornell and Sibley eventually got together to create the Western Union Telegraph Business, which quickly became the standard way to send a message over the wire.
In 1871, Western Union transmitted a money transfer for the first time after the company had established more than one million miles of telegraph lines. The telephone was only a few years away, waiting to capture what would become Western Union's dominant line of business – sending money across a wire and removing the need to transport actual cash between parties.
Deposit with Wire Transfer
It's quite amazing to realize that online casino players depositing with Western Union or other private wire transfer services are basically doing the same thing that a Mississippi riverboat gambler would have done in New Orleans 150 years ago to send money to an associate in St. Louis. Simply pay the Western Union office in Louisiana and the money can then be picked up in Missouri when it arrives.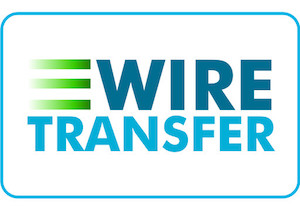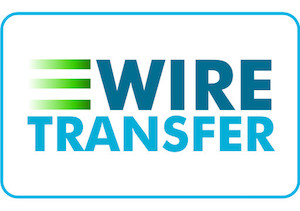 Things can get slightly confusing when you see "wire transfer" listed as a deposit option at a cashier because technically it sounds like they could be referring to a "Bank Transfer" or "Bank Wire" or "Western Union" or "Money Transfer". However, they are in fact talking about old school wires between banks that people have been sending each other for many years, but of course, when you send a wire to a casino it's always going to an offshore bank and not a domestic one. So to keep things straight, operators will usually refer to Western Union as "Money Order" on their site, and bank wires will be listed as "Wire Transfer".
Money that's wired to betting websites arrives via banks, with the player instructing their financial institution to send money from an existing personal account to an institution of the operator's choosing. Once received by the casino the money is immediately available for play with no need for any further personal financial information so it's a fairly private process for both parties.
However, safety and convenience come with a price and wire fees are much higher than credit card transactions, and they are incurred by both the sender and the receiver. Gambling websites want to keep their players happy so they used to always cover these fees, but some may not accept bank wire transfers these days because they're getting tired of the high cost. Most people would probably agree that it would be distasteful to pass all of the fees on to them, so it really is a lose/lose situation for everyone. This is why many players are deciding to gamble with Bitcoin at USA online casinos or one of the other great cryptocurrencies – it's cheaper, quicker, and there's basically no paper trail.
U.S.A. Online Casino Wire Transfers
Due to all of the safety measures, bank wires are the preferred option for those players who are depositing large amounts of money in a single transaction. The high fees are a bit more palatable when added onto large sums and most places are happy to cover them for deposits over a certain amount, with $1,000 usually being the threshold. Therefore, wires are most often used by high-volume sports bettors or casino high rollers who want to transfer a huge bankroll into their account since they can easily move $25,000 or more in one shot.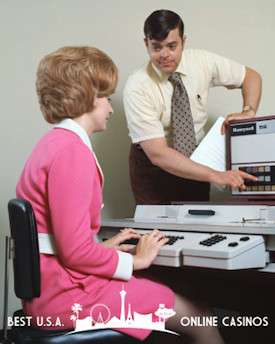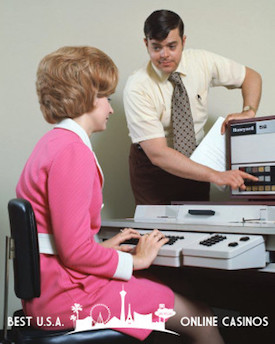 Like an automated teller machine, operators normally restrict the total amount of money that can be withdrawn at any one time to limit their liability, but some will waive the requirement to regular players who always request payouts via bank wire. This obviously means that if you win big you can get all of your cash at once, sidestepping their usual maximums…if your account is in good standing and you have a long history with them, of course.
Since wire transfers are confirmed at both ends of the transaction, wiring money to a player's bank account is one of the best ways for websites to protect themselves against fraud and/or sending winnings to the wrong person. This is why it's still listed as one of the preferred withdrawal methods at many places.
Always keep in mind that the funds won't be accessible f0r a while since the confirmations take time and the usual wait can be anywhere between 5 to 10 business days for the transaction to be completed. Sometimes the money will arrive quicker than that but the larger window ensures that they will always be able to process payouts within their stated timelines. In this day and age it just takes a lot of time to move money around in this manner – especially when it's coming from an offshore back into the United States. There are tons of security checks and red tape that always slows it down.
So if you're looking to move to something faster, easier, and more discreet, keep an eye on our guide of the best online casino deposit methods for USA players to stay in the loop and know exactly what's available. New options are coming out all the time and many people are shocked at how great some of them are.