February arrived today meaning many people have been stuck indoors for months with nothing to entertain them besides Netflix, Twitter, and random memes about ill-performing cryptocurrencies. Thankfully, the safe and fun Wild USA Casino launched a new promotion to help us get through the year's worst week and warm up our fingers.
Their Winter Slots Mania event offers free spins and cash if achieving a few easy goals and everyone's invited to join. Simply play any mix of the below machines and risk a minimum of $50 every day to earn 10 tugs on Take the Bank and if doing this multiple times throughout the week, a $100 bonus holding a 50x rollover and 5x max win amount is triggered.
Buffalo Bounty
The Party Guy
End Zone Riches
Primal Hunt
Kraken Deep Wins
Howling at the Moon
All legs must be completed by February 4th to receive the main prize but if coming in late, 10 gratis games for each $50 staked is still claimable. Note that untouched spins expire 7 days after placed into accounts, so use them up as fast as possible. Also, if making financial transfers to participate, members may claim their usual incentives as these extras are issued separately.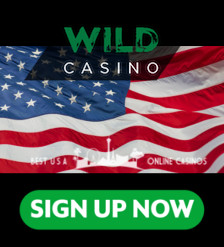 For anyone unaware, Wild has become a Top 5 Destination due to constant rewards, wide product selection, and excellent customer service available 24/7 without pause. In addition, numerous banking methods are accepted and they're actually one of the last AmEx gambling sites around, continuing to take the niche credit card while countless competitors have permanently removed it as a deposit option.
This Winter Slots Mania ends on Thursday at 11:59pm ET so visit now if craving some excitement to liven up this frigid time of year.