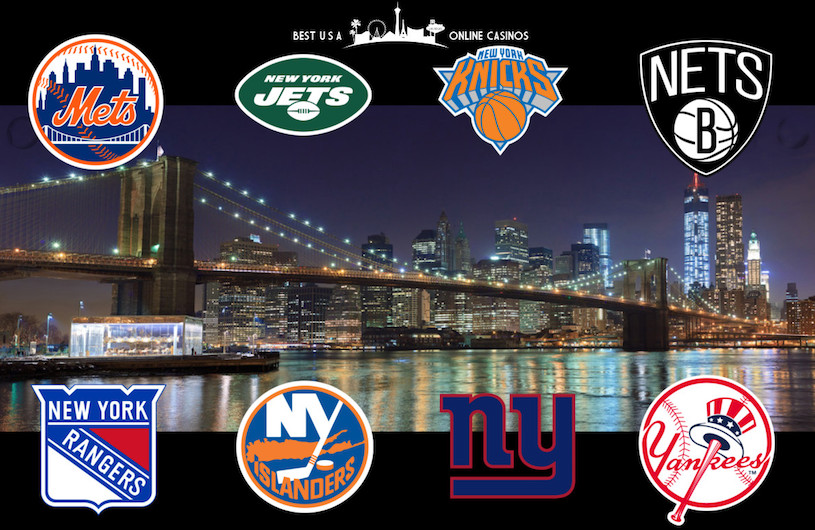 Football is just around the corner and now that federal laws pertaining to online gambling have been struck down by the U.S. Supreme Court, people across the nation are scrambling to get in on the action. Since New York is the fourth-most populated state in the Union there are tons of people now ready to whip out their phones and bet on the beloved Giants or Jets, not to mention the Mets and Yankees come October (no one should be looking at the Knicks this year).
So without further ado, here are the best online sportsbooks accepting players from NY for the 2019 NFL season and beyond. Each has been fully vetted by our staff and full reviews can be accessed by clicking on the logos to the left. Or just hit "Visit Now" on the right to go straight there and take a look around.
All of the above will take residents from across the state, including those savages up in Buffalo who can't seem to stop throwing each other through tables at tailgates. Obviously if they welcome Bills fans they'll take on all comers, no matter how loud or obnoxious they are (just kidding Bills Nation, you guys definitely have the ultimate tailgates).
All of the above also accept wagers on NHL games and futures so you can get money down on the Islanders or Rangers, or if you're like a typical New Yorker, you can back their opponents and cheer loudly when they lose. Don't get angry – you know this happens all the time in the Big Apple.
Best Online Sportsbooks for New York
Now a few skeptical readers might be wondering why there are only four places on the list of online sportsbooks for New York, and how exactly they were selected. These are fair questions to have so we'll go ahead and answer them.
First and foremost the operation has to be safe and trustworthy, coming 100% guaranteed by the entire staff of Best USA Online Casinos because everyone is scattered throughout the country (including NYC). There are literally dozens of other websites in existence who will accept players from anywhere but many of them are a scam who won't pay when you win. All of the destinations recommended here are completely vetted and investigated beforehand to confirm they all pay members in full – even Bovada. It just takes them a few months to get a check to you if you didn't deposit with Bitcoin so make sure to think long and hard about what to use in the beginning.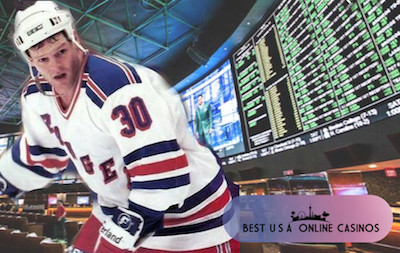 The #1 recommended book for the 2019 NFL season is SportsBetting.ag because they're going absolutely crazy with the promotions and football pools this year, ensuring that it's going to be a great couple of months. You can also play poker there and of course all of the usual casino tables and slots are accessible on both desktop computers and mobile phones. These guys are coming on strong so don't miss out on the action.
The other two brands are both seasoned veterans in the offshore sportsbook industry and both BetOnline and MyBookie have hundreds of thousands of clients each. They maintain solid reputations, with the only blemish being MB Head Bookmaker, David Strauss, who likes to post propositions on celebrity death and misery. That said, there is certainly a section of the public who enjoys that kind of stuff. Either of them will treat you right once you've signed up.
We included the aforementioned Bovada in the list simply because they've been in business for over 20 years and are famous for throwing fun parties in Las Vegas. Well, they'll also provide you with weak lines and cryptocurrency bonuses but who cares about that stuff, right?
New York State Gambling Laws
There is absolutely no state legislation specifically pertaining to offshore sportsbooks and all passages seem to refer to brick and mortar establishments operating within state lines. Officials seem to be reinterpreting the physical casino text and attempting to apply them in a virtual world.
So for those who would like to know the details of the situation, here is a partial examination of the current online gambling laws in New York State in 2019, with the most important nuggets of information. Basically there are two main sections that try to restrict the freedoms of citizens, outlining what can and cannot be done in relation to the "devilish" activity. Again, none of this appears to be speaking to websites licensed in other jurisdictions who accept NY players.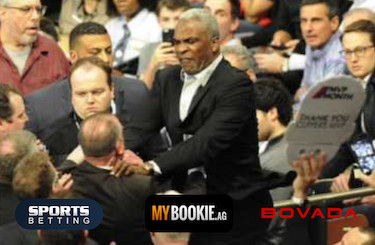 First is Section 225.00(2) which states that A person engages in gambling when he stakes or risks something of value upon the outcome of a contest of chance or a future contingent event not under his control or influence, upon an agreement or understanding that he will receive something of value in the event of a certain outcome.
Ok fine: so anyone could "technically" go to the stadium, shout at a player to distract them, influence the outcome, and then have their wagers on the event be legal? Could Charles Oakley hop on the court and choke a fool out and swing the end result? It's language like this that confuses the situation and leads to misinformation since if someone actually fought it in court they'd probably win.
The other interesting item is Section 30-19.1(B) that covers tables like blackjack with, 'Contest of chance' means any contest, game, gaming scheme or gaming device in which the outcome depends in a material degree upon an element of chance, notwithstanding that skill of the contestants may also be a factor therein.
As pretty much every activity in this category involves some chance, this covers everything imaginable including sports betting, DFS, poker, and even bingo. However, again there's no specific mention of the internet in the various passages.
New York Gambling in 2019
Currently there are many citizens, groups, and politicians working to reform the New York Gambling laws and modernize the state for the 21st century. It appears as if they're going to be attacking it one specific classification at a time, as poker legislation in NY is being pushed by senator Joseph P. Addabbo Jr., although it's on the back burner for now.
This motion might actually have some legs as it's been co-sponsored by senator Rich Funke, who just happens to be a republican. Traditionally bills that are supported by both sides have a much greater chance of going through as there's less bickering and debate.
So for now the Empire State does not have any federal laws blocking them from their favorite pastime on the Web, nor are there any state mandates expressly forbidding it. As always, feel free to contact your government representatives directly for more information or to let them know your thoughts on the subject.