It's unfortunate that in this day and age Americans anywhere have to worry about their freedoms, especially those in a beautiful state that gave us the amazing gifts of Jimi Hendrix and grunge music. However, since the decision by Bovada to accept players in New York back in November, we've been getting emails from people asking if they can gamble from Washington State too. Well, now we're answering you and we're happy to report that there are not one, but two places who are currently accepting those from Seattle, Aberdeen, Spokane, and beyond. And no – Bovada isn't one of them.
Back in September we told you how to bet NFL online from a blocked U.S. state like Maryland, New Jersey, or Louisiana, but as the laws are now changing in each jurisdiction it's time to take a deeper dive into the specific situation of each state. The funny thing is that the two best websites in September 2018 are still the two best websites in January 2019, proving that they're both rock-solid operations who are here to stay.
First we have a newer company that's taking the industry by storm and one that we feature quite regularly here on this website due to their reputation and crazy behavior. They spend an awful lot of money on marketing themselves across America but for the few of you who have never heard of them, feel free to read our expert review of the MyBookie Casino to familiarize yourself with exactly what they've got going on over there.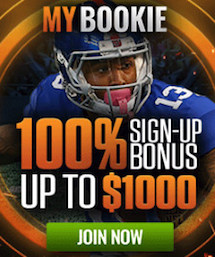 They're becoming known for their aggressive sportsbook that has betting lines on anything and everything under the sun. In addition to all of the major sports leagues like NFL and NBA, they even allow you to wager on the impeachment of Donald Trump or bet on the next celebrity who will die – they're always happy to take action on the strangest things. In addition, they have a full racebook that allows you to bet on horse races from around the world, with all of the major North American tracks as well.
They top all of this off with a wide selection of casino games that you can play on any computer or mobile device, with favorites like blackjack and roulette mixed in with tons of fun slot machines. Anyone wondering about how it all works from a legislative standpoint and how MyBookie is legal can rest assured that everything is on the up and up and that they are in fact following international law, and not state law.
The only other place that we recommend playing at in Washington State is BetOnline, a much more quiet and reserved betting website that chooses to stand on it's reputation rather than outlandish PR stunts and wild antics designed to get media attention. They offer every type of gambling product that MB does, however, they also have a poker room that allows people to play against one another for real money, so this might be a deciding factor for some players. To learn more about them, check out our complete review of the BetOnline Sportsbook & Casino which details everything you'll want to know.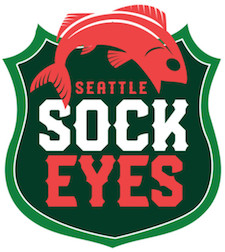 For anyone who's interested, the reason that there aren't a lot of online casinos who accept Washingtonians is because the state government has been trying to completely ban them for many years. This is strange since there are a long list of tribal land-based casinos in the state that have been happily running unimpeded for decades. So perhaps residents should be checking the pockets of Washington politicians for back-alley campaign donations to get some answers? In any event, not since the Seattle Supersonics were ripped out of the Pacific North West by the ruthless Clay Bennett has there been a situation so confusing and enraging.
With the arrival of a new NHL team in Seattle in a few years, sports betting is sure to become even more popular than it is now. The good news is that if you live in the Evergreen Sate you won't have to wait for the Emeralds/Totems/Sockeyes to arrive before you can place a bet, and you can wager at either of these great places tonight from the comfort of your own home, (or any mobile device). We'll be sure to keep you up to date if anything changes but for now, these are the only two websites you'll want to trust with your money.