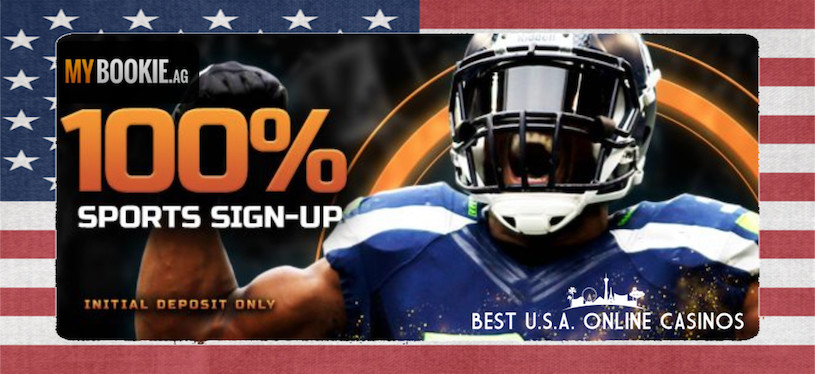 The NFL kicks off it's 2018 season this Thursday night with the Atlanta Falcons visiting the reigning Super Bowl Champions, the Philadelphia Eagles. Every year with the start of professional football comes the wave of gamblers scrambling to find online casinos that will take their action – especially if they live in certain states who have been blacklisted by U.S.A. sportsbooks in response to their strict local laws.
And just who are the freedom-hating U.S. states who block their residents from gambling on the internet? The list is short but it affects a lot of people: New York, Maryland, Louisiana, Missouri, Washington, and New Jersey. Every single one of them has passed some sort of legislation designed to control their territory, and ultimately it's the citizens who are suffering at the hands of the politicians.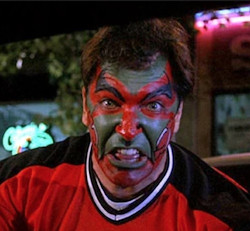 Some of you might remember that New Jersey was actually the state that first brought the challenge to federal gambling laws to the Supreme Court that resulted in their decision to allow legal U.S. sports betting, rocking the nation to its core. So no, "NJ" is not a typo – they're actually blocking online sportsbooks from accepting wagers so the land-based casinos there who funded Chris Christie's political campaigns can have all of the action for themselves, (and guess how good their betting lines are going to be). Isn't politics fantastic?!
So what's the toughest American state to gamble online from? Well, that's probably Washington since they've made the activity a felony that could land someone a long time behind bars. However, no one's ever been charged for anything like that there so they're probably all bark and no bite.
It seems like the cowboys over at the MyBookie Sportsbook agree with this since they happily take players from every U.S. state, including the one with the Emerald City. Oh, they also happen to be offering all new players who come on board for the 2018 football season a 100% Match Bonus on their first deposit, so you know that they mean business. With a full casino and a racebook featuring every major horse track in the United States, you'll have action at your fingers tips the whole year round.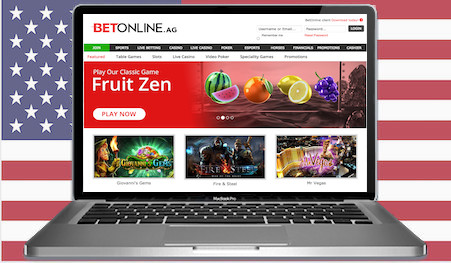 The only other operator out there that players from blocked states should consider gambling at is the BetOnline Casino, who also take everyone from coast to coast, and north to south. They've been quietly building a solid name for themselves in the industry thanks to their reliable product, excellent customer service, and massive sportsbook that allows you to bet on everything from NFL to Turkish basketball. They honestly seem to offer lines on every sport in the world. They're only offering a 50% Match Bonus to their new players BUT they're offering a 100% Reload Bonus after that so you can certainly cash in on your second deposit.
For anyone wondering, the MyBookie Reload Bonus is currently only 25%, so things really do balance out financially regardless of where you decide to play. Both are truly fantastic options for anyone living in New York City, Seattle, Baltimore, New Orleans, and beyond, and you'll be glad that you signed up with them to bet on the 2018 NFL season. Good luck this year!
Visit MyBookie now and receive a 100% Welcome Bonus…

Visit BetOnline now and receive a 50% Welcome Bonus…