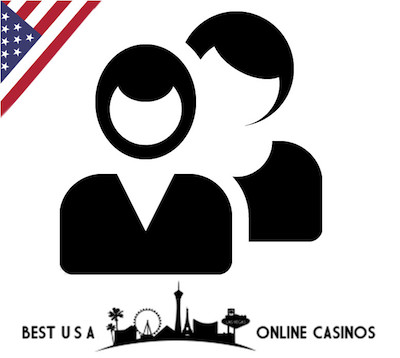 ***Updated: August 8, 2019***
When looking at a page of deposit options at U.S. online casinos these days it's easy to be confused by some of the methods listed. Sure it's clear what VISA and Bitcoin are, but further down the page there are a few others with names that many have never heard of before.
One of these will probably be "Person to Person" because technically it could mean anything. Well let the mystery end today: "P2P" is simply another way to refer to MoneyGram, the service that moves funds around the world. However, it should be noted that some places are actually referring to Western Union when they list this, and might have the other nicknamed as "Money Transfer". So a good rule of thumb is that any combination of "money", "person", "transfer", "rapid", and "funds" in a list of financial tools, the operator is referring to one of them and it will be necessary to contact their customer service team directly to confirm which it is.
As we've already published a guide to gambling with Western Union, this one focuses on their main competitor and how to use it. Although if you're no stranger to WU, these steps are going to be quite familiar as they are both an intermediary institution that moves "electronic cash" from one individual to another.
From a historical perspective, the company was founded in 1940 and originally called Travelers Express, but has been in its current form since 1994 with their market share increasing steadily over the years. They're an excellent way to send legal tender to other countries, despite their services becoming much less vital now due to the technological advancement of cryptocurrency.
Deposit with Person to Person
Depositing with Person to Person (P2P) is great for those who don't want to use their credit cards or bring banks into the process. If you have cash in hand and want it in the casino quickly, MoneyGram will certainly be a decent option.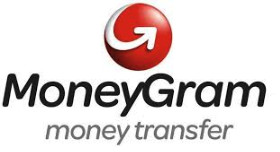 However, there have been instances of individuals being "blacklisted" if they admit the funds are for online gambling and if this happens, they will never do business with that individual ever again. Sometimes people are barred from their services just for the mere suspicion they are doing it so have a story ready to tell them if they ask.
If someone does get blocked there is zero recourse because they'll simply quote U.S. federal laws and tell them to go somewhere else – the tiny revenues just aren't worth risking fines from the government. Not to mention, they've already been in serious legal trouble before due to assisting numerous international fraud groups in scamming Americans out of millions of dollars. The company settled with the Department of Justice and have been cautious in their dealings ever since.
Triggers for getting caught are fairly straightforward. First of all, regularly sending bankrolls to questionable locations like Costa Rica, Panama, or Quezon City in the Philippines, increase the chances of eventually receiving some tough questions from curious agents. Also, the size of the transfer could set off an investigation so try to keep the numbers reasonable – under $500 or so. Those who want to move more than that should use Bitcoin at betting sites or another Alt Coin since there are no maximums and everything is absolutely private.
How to Deposit at a U.S. Online Casino with MoneyGram
The first step to depositing with MoneyGram at an online casino that accepts U.S. players is contacting them to get the name and address of the individual to send it to. For many years it was required to actually leave the house and go to a physical location to fill out the forms and complete it, but these days it can all be done over the phone or through an app.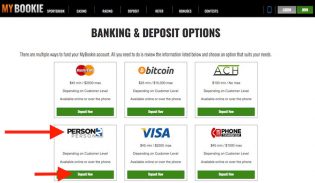 Forms need to be filled out with the receiver's information, the amount, and how it's being paid for, with debit and credit cards like VISA accepted, or cash if purchasing at a physical location. Note that the receiver will never be the name of a company and it certainly won't be the public brand of the betting website. It's always a simple exchange between two "old friends".
The main strength of opting for this service is that neither the internet nor phone are needed to complete the undertaking and no bank details are given. This is why "old school gamblers" love P2P and Western Union – it's a link to the past and how things used to be done. Not to mention there are locations all over the USA in Walmarts, grocery stores, and pharmacies so it's easy to find an outlet.
A common complaint with Person to Person is the high fees incurred, often 7% or higher for any size of transaction, which definitely eats into a bankroll before a wager has even been placed. However, fees over a certain amount are often covered by the operator receiving it, with the usual minimums being around $200 to $300, but always confirm this first. Also, since larger sums get flagged for review, the transfer limits are relatively low with P2P.
Best USA Online Casinos for MoneyGram
There are currently more online casinos accepting MoneyGram than ones accepting cryptocurrencies like Litecoin, so there are a few different ones to choose from. This is because most players over 40 have been using the method for years and they're therefore very comfortable and don't need to learn new directions for something else.
The list of operators above is constantly being updated and the rankings change all the time, so any of those websites still happily accept this funding option and can give detailed directions for the entire procedure. Sure it's an almost outdated way to do your business but it still works very well for some.