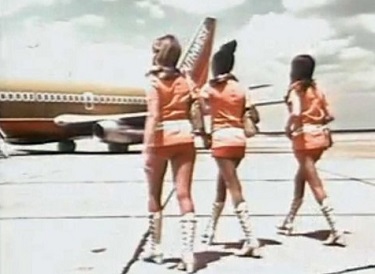 ***Updated: August 25, 2019***
Although the name Pai Gow Poker conjures up images of exotic Asian gambling dens, the origins of the game trace back to nothing more romantic than a dispiritingly empty card room in Los Angeles in the 1980s. Sam Torosian was raised in California as the son of Armenian immigrants and started his business empire by delivering bread until he saved enough money to buy real estate. His wife enjoyed playing draw poker but Torosian never gambled on much more than property values.
Vicky Torosian had a fondness for the California Bell Casino, which like its fellow Los Angeles County card rooms, was bleeding cash in the 1980s. California establishments were only being permitted to deal a total of three games: low-ball, draw poker, and Panguingue. The later is a rummy-type creation dating back to the Gold Rush days of the mid-1800s.
Vicky persuaded her husband to take a look at the California Bell and he eventually decided to invest $750,000 in the card room. Once in the gambling business, Torosian started looking for loop holes in the state laws allowing him to generate more revenues.
One night he learned about a Chinese card game called Puy Soy giving people 13 cards, which would be broken into three poker hands and played against a banker's trio of hands. Torosian liked the thought of splitting things up, however, did not see much profit from the slow action on the table. He then had the idea of seven cards being divided into hands of two and five, thinking rounds would resolve fast enough to both attract players and make it profitable in the process.
Torosian gave his creation the name of "Pai Gow," same as an existing Chinese version of dominos where hands are also split, and translating roughly to "near nine." None of this had anything to do with his game of course, but Torosian was in full marketing mode now and banking on the mystical powers of the Far East.

On a Friday night in 1985, Torosian set out two tables for Pai Gow Poker and word spread so fast that the next weekend he needed 30, since people were lined up in the hallways waiting. Most importantly, it was approved by the California lawmakers.
Torosian went all-in with the Asian mythology and added a heavy brass cup to the Pai Gow tables to initiate the deals. No one seemed to care that these traditions dated to the year 1985 and not 1589 nonetheless it helped to take the rooms in Los Angeles off of life support, and was soon being dealt in Las Vegas as well.
Pai Gow may be fun to play but the biggest reason it infiltrated the worldwide gambling community is because Torosian's attorney told him it wasn't possible to patent a single-deck card game. This was costly advice since he never bothered to file for a patent and pay the $1,000 registration fee. Any casino in the world could then provide it to their customers for free and therefore, Torosian gave up around $100 million in royalties on the Pai Gow Poker table. Talk about a bad beat.
Rules
In Pai Gow Poker players compete against the banker, which may be the House or rotate among those participating depending on the rules of the table. It's dealt from a 53-card deck, making it one of only a few games using a Joker, acting as a fifth Ace except when it can be used to complete a flush or a straight.
Everyone receives seven cards, forming a five and a two-card hand, with the result of the five always having to be the better. For example, a pair of Aces must be used for the two-card hand if the other five create at least two pairs.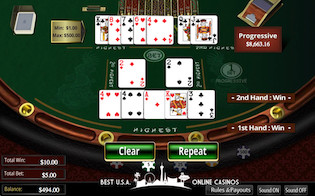 After all of the participants have made their decisions, the banker creates two hands from a prescribed set of rules referred to as the House Way. Therefore, like blackjack, the operator cannot manipulate its hand against the players, and in addition, there is only one opening bet and it covers both positions.
In order to get paid both hands must be won, because if one results in a win and the other is a loss, it will end in a push. It should come as no surprise to anyone that if both lose, it means coughing up the entire stake. Any ties go to the banker, providing a small edge for the House or person dealing, with the payout being 19:20 on all wagers leaving a 5% commission.
As if there wasn't enough action going on, Pai Gow also offers side bets allowing individuals to place action against the banker, as well as the others seated at the table.
How to Play
The House Way varies from place to place but it's always clearly published so everyone knows how the banker will split their cards. With this knowledge someone can use basic splitting strategies posted by Pai Gow Poker experts.
However, the most advantageous way to split hands is usually obvious and pushes are quite common. Consequently, side bets are eagerly made, building personal bonds at the table. People often sit down and join in for its camaraderie rather than its potential for large wins.
Variations
Some operators play the Joker as completely wild, and certain variants offer different side bets or rules. For example, Pai Gow Mania includes two possible side bets, Fortune Pai Gow pays for results of three-of-a-kind or better, and Emperor's Challenge rewards extra wagers on hands formed from all seven cards.
Other places even take an additional $1 and put it into a progressive jackpot. In short, there's never a dull moment when enjoying this fun casino game for real money whether with friends or strangers, so buckle up and enjoy the exciting ride.