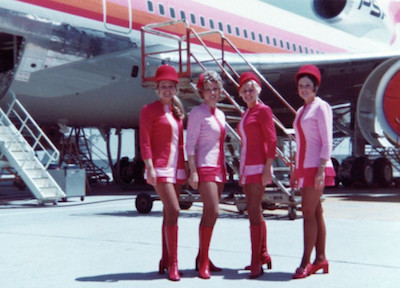 ***Updated: August 21, 2019***
In its quest to develop new successful proprietary games for casinos, Shuffle Master stumbled upon one of its biggest hits when it secured rights to Three Card Poker in 2002. There was still an obvious opening in the market for a four card version so Shuffle Master executive Roger Snow rushed to change that. Many Americans love traditional poker and there was clearly demand for other variations.
Strangely, it is very hard to find 4 Card Poker at USA internet casinos because few places currently offer it, therefore options to find it online are limited. That said, four is better than zero.
Almost every gambling website globally has the three card variety (or Tri Card Poker) – why shouldn't they have the one with four? We hope that this changes soon and a software company releases something to fill the market gap.
Rules
Four Card Poker is played against the dealer instead of other individuals at the table. Two initial bets are available, the ante which is against the House and a side wager for hands of "Aces Up", explained in detail below.
Each person is dealt five cards face-down, while the dealer receives an additional one delivered face-up. The House edge lies in that extra card which helps to form the strongest four card combination possible from the six. Another way they could win is if someone chooses to fold and surrender the original amount staked.
If a decision is taken to continue, bets must be placed that are equal to the ante or more, with a max raise of 3x the first wager that was made. The player then discards, using the remaining four cards as their hand against the House, with the greatest potential results being:
Four of a Kind
Straight Flush
Three of a Kind
Flush
Straight
Two Pair
Aces or Better
Any of these also win Aces Up because they are "a pair of aces or better", regardless of dealer's hand. Payouts are based on the charts of each individual operator and are usually up to 50-1 for Four of a Kind, but odds may change slightly with the establishment or website.
After everyone decides to fold or raise, the dealer reveals their cards and then discards two of the six. This casino table game is somewhat unique as the player wins all ties, definitely not a standard outcome.
Payouts are 1 to 1 but bonuses are often awarded for Three of a Kind (2 to 1), Straight Flush (20-1) and Four of a Kind (25-1). Again, check out terms before gambling for real money, in order to understand all odds and rules.
Crazy Four Poker
Shuffle Master also has a popular alternative known as Crazy Four Poker, where both player and dealer assemble an optimal four card hand from the five they are dealt. There are three wagers available: the ante, the "Super Bonus", and the side bet, which rewards Pairs of Queens or better.
Similar to the original version, players may only raise up to 3x the ante, but require at least a Pair of Aces to do so. In the final showdown, if the dealer doesn't have at least King High the result is a push, and settles similarly for all other ties. The Super Bonus pays for straights or higher, and lesser hands can still save the bet if they conquer.
Odds here are different than in its parent game due to limited liability against bigger raises, as well as player winning on ties. House edge thus drops below 2%.
How To Play
Those pursuing perfect strategy in Four Card Poker should set aside some nights for studying the many possible hand combinations. Generally, a sound approach is to fold anything lower than a pair of 3s, and with 10s or greater, wager the maximum. While betting options are fewer in Crazy Four Poker, anytime Aces or higher are drawn and you can put down 3x your ante, do it.
The Super Bonus and side bets are not sucker bets like Blackjack Insurance; they carry 3-5% House edge, depending on the table, so feel free to throw some money on them.