At times it seemed as if perhaps the day wouldn't come, but professional football is back tomorrow night and bringing countless amazing promotions along with it. Since any type of travel in the United States is currently unadvisable, especially to tourist hot spots like Las Vegas, many are joining online contests to partake in pools without having to come into contact with strange humans.
The $100,000 NFL Survivor Contest returns for 2020 at thoroughly safe and legit SportsBetting.ag, the 4th year in a row they've hosted this marquee event. It runs all season long until Week 17 as playoffs aren't included, although if everyone is knocked out before then, the $100k prize is either taken by one person via the "winner-take-all" format or split between whomever's ultimately left.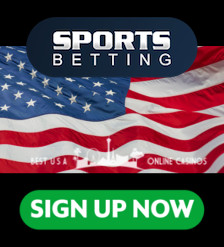 Similar to other real money NFL Sportsbooks operating today, "SB.ag" also accepts wagers on every game outcome imaginable, including players props and totals, allowing straights, parlays, and round robin action, as desired.
Contest rules are predictable for anyone playing in survivor pools before, with each entry allowed to select one team to win outright (not against the spread) and if correct, the pick "survives" and is alive the following week. Of course, each franchise can only be chosen once, so devising a strong plan before Week 1 is probably an optimal strategy.
As usual, it pays to buy in bulk as the more entries purchased, the less they cost, with 1 priced at $25, 2 to 5 for $20 each, 6 to 10 are $15, then 11 to 25 are only $10 per profile for those diving in headfirst. Some will be saddened to learn the maximum amount is 25, however, they have to draw the line somewhere.
Registration is open until Monday, September 14th at 7pm ET, so there's still plenty of time to open a SportsBetting.ag account and try to outlast the competition.