From now up until mid-March we'll be hunting for all the best March Madness 2020 bracket promotions at USA online sportsbooks in order to report on who has the largest prizes available. Amounts usually depend on the cost of buying in, but oftentimes sites will also have free NCAA brackets with much lower guarantees. We'll be publishing details on those ones soon so let's start off today with a "banger" of an opportunity.
There's a $100,000 Bracket Madness Contest opening up in a few weeks, only costing $15 to enter, resulting in tons of value for anyone joining. Of course, with prices this low most people are going to want to buy more than just one bracket, especially since most are busted after the first two days of the tourney. The maximum amount per player is 20 because if you can't win after purchasing that many you (presumably) don't deserve to win.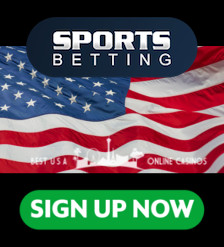 The hosts of this contest will already be familiar to most readers due to this honest review of SportsBetting.ag for U.S. players explaining payouts, banking methods, and every other important aspect of their offshore operation. During 2019 they rose to become a top recommended partner and now "SB.ag" clearly has their foot on the gas for 2020 as well.
They made The Madness scoring system super easy to understand with 1 point being awarded for every correct pick in the first round, 2 points for every one in the second round, 4 points during Sweet 16, 8 for Elite 8, 16 for Final Four, and a final 32 points for successfully picking the winner of the NCAA men's National Championship game. However, those who don't make it to the end can still get paid because the top 300 finishers will receive a slice of the 100K pie.
First place will have enough extra cash to buy jet skis this summer, walking away with a $15,000 check in hand. Then 2nd receives $7,500, 3rd grabs $5,000, and 4th gets a respectable $3,000 for their troubles. The amounts continue to diminish from 5th Place down to 300th, ranging between $2,500 and $125 for the next 295 entrants. Don't forget to submit your tiebreaker question upon entering picks because this is how ties will be settled, therefore dictating who's winning how much.
This contest is only open for a few days with registration starting on Sunday March 15th, 2020 at 9 p.m. EST and then closing on Thursday March 19th at noon sharp. That said, brackets can currently be purchased to ensure they're locked and loaded before tipoff, so visit the SportsBetting.ag promotions page now to get a jump on your competition.