Now's the time to figure out how many pools to enter and exactly which sites to trust with bankrolls, and one NFL sportsbook is hoping people choose them for the 2021 season. So much so, they're guaranteeing $200k to whomever predicts best in their survivor challenge this year, a ridiculously large sum worth fighting over.
The Winner-Take-All Survivor Contest is running at independently reviewed BetOnline and is changing one member's life forever with a cash windfall if skilled and fortunate enough to make it until the end. This season is the first to have 18 weeks of professional football rather than 17, so those making it that far will either enjoy the entire bounty themselves or share it with anyone doing the same, the prize amount surely huge regardless.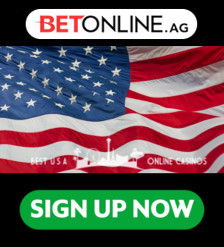 Like most pools, BOL doesn't include playoffs so winners will be known by midnight on January 9th, 2022 as Week 18 finishes up, or perhaps sooner if solely one person is left standing prior, or multiple individuals lose together beforehand. Rules are standard with the two main requirements being selecting a victorious team each week and only choosing them once throughout the year. Also, this competition grades ties as "losses" and they'll be booted out alongside other unsuccessful picks.
Furthermore, a COVID term to note is any postponed games must be played before that next Wednesday or both teams are considered to have lost and selections on either side are eliminated. This is a very interesting twist that could possibly occur, although it's obviously necessary given the nature of these types of "knock-out" affairs.
Taking a shot at the $200,000 is merely $30 and prices even go down when buying in bulk, up to a maximum of 25 per account. Those wanting back up entries can opt to grab 2 to 5 for $20 each, 6 to 10 for $15, or 11 to 25 at $10, and with the aforementioned "Coronavirus Cancellation Policy", holding a few extra picks might not be a bad idea.
As usual, the window to register closes on Week 1 when Monday Night Football starts, so visit BetOnline quickly if ready to join and try to endure what promises to be the craziest NFL season ever.