The 2021 NCAA Men's Basketball Season is quietly winding down and in one week, the First Four tip off to confirm seeding. To celebrate the official return of March Madness, the excellent Sports Betting website for USA players is hosting a massive event to reward their Top 300 prognosticators.
Consequently, a $100,000 Bracket Madness Contest is currently open for signups, members from all countries and regions invited to participate. It functions identical to every other NCAAB promotion, necessitating filling out which teams will advance throughout the tourney, up to and including eventual champion.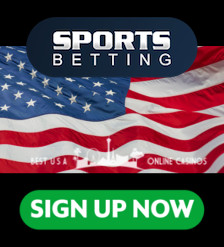 Entries are just $15 using real money gambling deposits and not bonus balances, a maximum of 20 able to be purchased to hedge against early busted brackets. Of course, winners for all 63 games must be predicted, each round yielding a different amount of points to add to scores. Ensure to fill out everything because incomplete forms are voided with fees confiscated.
Experienced competitors will recognize a standard point system for correct selections:
1st Round: 1
2nd Round: 2
Sweet 16: 4
Elite 8: 8
Final Four: 16
Championship Game: 32
Once the confetti stops falling, whomever finishes atop the leaderboard pockets $15,000 in cash, no rollover requirements attached, meaning it can immediately be withdrawn. Any ties are resolved traditionally via supplied answers for final score of Championship Game?, with unsettled draws afterwards evenly splitting prize amounts for that level and one below. Second place receives $7,500, third gets $5,000, fourth grabs $3,000, sums then steadily diminishing to $125 for 201st to 300th.
Those unsure about this year's batch of contenders should watch the March Madness Bracketology video below from Youtube explaining who's looked good during the 2020/21 Season and which teams are presently trending upwards. As always, a few dark horses are lurking in the shadows hoping to surprise the nation.
Solid contingency plans crafted by SportsBetting.ag protect against teams withdrawing due to COVID-19 prior to Friday, picks simply swapped for their replacement, or login to manually alter choices, if desired. Obviously, if a squad forfeits once the tourney has begun, it's graded as a loss as opponents would automatically advance. Ultimately, all entries are considered live and won't be refunded if the Championship Game is played.
Registration closes on Friday, March 19th, 2021, at 12:15pm ET so visit SB.ag today to get started, decisions able to be changed up until that time, as well.