People say things always come full circle and now the best online NFL sportsbook to announce a survivor pool for 2021 is offering a second chance to those who unfortunately got the boot during the first month of gridiron action. It begins this Sunday for Week 5 and runs until one lone prognosticator remains perfect, or regular season's end if multiple individuals make it all the way through to January.
Unsurprisingly, this $100,000 2nd Chance NFL Survivor Contest is found at consistently top ranked SportsBetting.ag, becoming well known for keeping members entertained throughout the year. Hosting numerous Pick 'Ems, SuperContests, and Predictors for every sport imaginable, they've quickly become a favorite destination for U.S. players since launching their website a short while ago.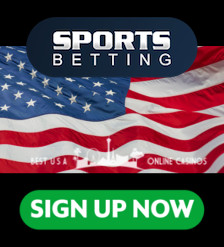 This guaranteed 6-figure windfall will be issued as cash with zero rollover requirements, meaning the entire balance can be withdrawn in a lump sum 48 hours after a winner is confirmed. However, if multiple contestants make it to Week 18, the $100k is split evenly among those remaining, so a few major upsets will have to occur to knock out the masses.
Number of entries is capped at 25 to ensure a level playing field and SB.ag is even extending discounts if purchasing in bulk with price reductions for 2 to 5 at $20 each, then 6 to 10 are $15, and 11 to 25 merely cost $10. Consequently, securing multiple picks is recommended because underdogs can bite at any time so it's good to have a few backups in case the unexpected comes to pass.
Registration closes on Monday, October 11th at 8:05pm when Monday Night Football kicks off with the 3-1 Baltimore Ravens hosting the 1-3 Indianapolis Colts, as that is the final game available to be chosen. To join simply log in to an existing account and navigate to their promo page or signup a new profile to gain access to this excellent opportunity at pro football prediction redemption.