***Updated on January 3, 2020***
A few weeks ago we reported on the updated list of U.S. online casinos taking AmEx and although most of the feedback was excellent, there were some readers who wanted us to compile a separate directory for sports betting websites and today they get their wish. This has become a hot topic lately because many places have stopped offering it due to high fees and low success rates.
Those not holding any other plastic in their wallets are beginning to run out of choices but the good news is that there are a couple of solid options still available. So here are the best online sportsbooks accepting American Express deposits for the 2019 NFL season, all of whom are extending special bonuses for September.
It's honestly quite surprising sites continue taking it all considering how popular Bitcoin and other cryptocurrencies have become. Any gambler living in the United States today knows full well how hard it's been relying solely on credit cards to fund accounts, however, after legalization came in last year the industry is slowly starting to open up.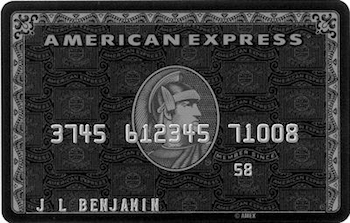 That said, many were stunned this summer when two top sportsbooks dumped the deposit option without warning as both MyBookie and Intertops removed it from their cashier pages within days of each other. High rollers across the USA were horrified as most carry the American Express Centurion card or "AmEx Black" and were left scrambling for a destination who would accept it. This was when a handful of companies decided to re-list it as a payment method and take advantage of the business opportunity.
The main issue was that Black Card holders had built up their history with operators over a long period of time and as a result enjoyed very high maximum transactions. Upon first opening an account maxes are quite low, often only a few hudred dollars, while these particular clients grew accustomed to the freedom to send in thousands.
The iGaming industry is changing all the time, although one constant trend over the last two years has been that it's getting harder to process credit card purchases and their failure rate goes up every month, regardless of brand. When this is added to the gargantuan fees incurred by the casino (that are now passed on to players) it's easy to understand why crypto has become so popular. Sure AmEx works at select places today, however, it could be gone at any moment so it's wise to formulate a plan for when this comes to pass.
Sooner or later players will be forced to switch but at least they should get through the entire 2019 football season before they have to start searching for new solutions.