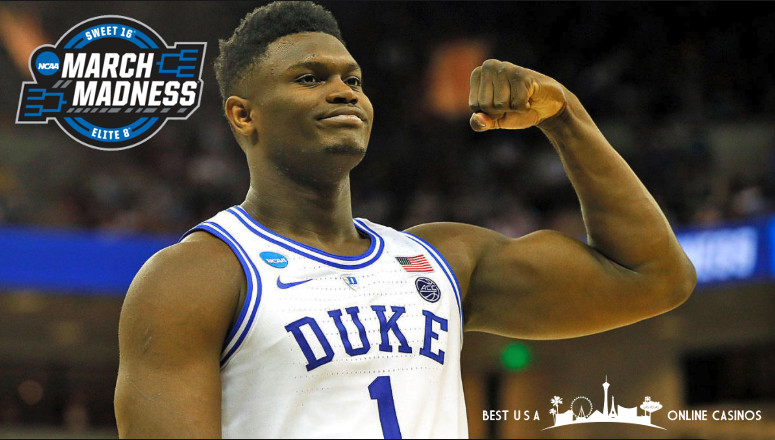 Well we're down to the Sweet 16 teams of the 2019 March Madness tournament and now that everyone's bracket is officially busted, it's time to place some wagers at U.S. online sportsbooks and hopefully win some cash before it's all said and done. As always, it pays to shop around to find the best lines so we've gone out and done the shopping for you: here are the best bets you'll find out there today.
So let's get right to what most people want to know this week: where to bet on the Duke Blue Devils to win the Championship. Yes, millions of people around the country hate this team but there's no denying that they're currently the favorites to win it all thanks to Zion Williamson and his supporting cast. Staying true to their braggadocios ways, the MyBookie Sportsbook has muscled out the competition with their line of +315 for Duke to be crowned, which is slightly better than the +300 you'll find elsewhere and much better than the +250 that many smaller books currently have posted.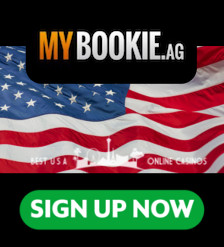 In regards to Duke's actual game against Virginia Tech, if you want to gamble on the Blue Devils, do it at Bovada since they're offering an extra half point with their line of -7 and everyone else has them at -7½ or worse. Every bookmaker on the internet seems to agree with the Over / Under though and you won't find any deviations from the number of 144 so fire at will.
The other team from Virginia, the #1 ranked Cavaliers, are currently everyone's second favorite to the win the Championship but you'll definitely want to book that bet at SportsBetting.ag and their meaty line of +475. This is better than Bovada (+425) and much better than MyBookie (+400) so don't make a sucker bet. That said, if you want to bet on the Cavaliers to beat Oregon, do it at MyBookie because they're giving you an extra half point with their line of -8.
Rounding out the best futures bets for the top favorites to win the 2019 NCAA Men's College Basketball Championship, you'll want to go straight to SportsBetting.ag because you can get Gonzaga at +500, North Carolina at +600, Kentucky at +1400, and Michigan State at +1400. All of these numbers are the biggest odds you can currently find so take advantage of them now.
Here are the full futures odds available at SportsBetting.ag for those looking to wager on someone else since they have the plumpest numbers out there.