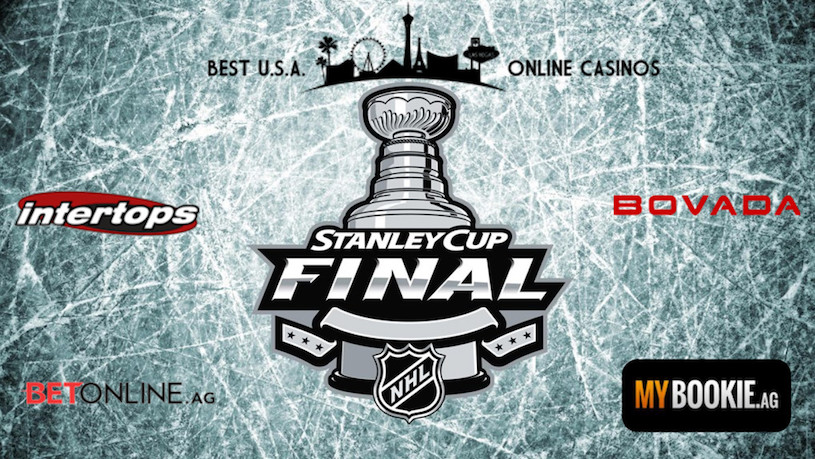 It's close to the half-way point of the 2018/19 NHL Season so let's look at who experts believe will parade the Stanley Cup in June and where best odds are found. It always pays to shop for advantages, especially when placing midseason action since it's already hard enough to predict what will happen.
All the most popular U.S. online sportsbooks agree Tampa Bay are favorites to win in 2019, however, many different numbers are out there. Most sites currently list TB +400 but true value is at BetOnline with +600. Who has the worst? Well, it's no surprise it's at Bovada (+370), posted by always-frightened Head Linesmaker, Pat Morrow, who is highly adverse to risk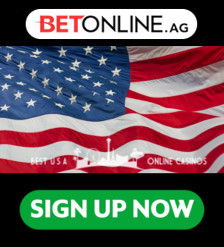 Things get interesting for 2nd and 3rd spot because no one agrees on order and it's either Nashville or Toronto depending on the destination. Both Morrow and MyBookie are solid options with Predators +900, while "BOL" limps in at +700.
However, anyone crazy enough to bet on the Maple Leafs to be crowned 2019 NHL Champions should hit BOL for +700 as it's preferable to MyBookie (+500), Intertops (+500), or Bovada (+420). If these seem low, they are, because every bookmaker knows they'll receive lots of action on popular franchises regardless of amount posted. Secret policies like this perfectly demonstrate that when it comes to online gambling questions and answers, the truth is always going to be subjective at best.
Canadian teams then fill out the top 5 at most destinations with a wide variance in possible payouts. For example, presently lines for Calgary to win are: Bovada (+900), M.B. (+900), Intertops (+1000), and BOL (+2000). While respectively for Winnipeg they have: (+1000), (+900), (+1000), and (+1000), proving it makes sense to compare.
Anyone wanting to back the biggest 2019 ice hockey underdogs should visit M.B. as both the Chicago Blackhawks and Los Angeles Kings pay +30000 to drink out of the Cup this June. To put these numbers into perspective, the "generous" bookmakers at BetOnline offer +6600 for both, proving they're for those who get down on favorites.
Obviously, opinions are diverse but no matter who you wager on to take the 2019 Stanley Cup, make sure all options are examined first. Start by taking a moment to learn about MyBookie American Sportsbook since they always offer a bit more for Dogs but recoup on Faves. Just shop around before locking in.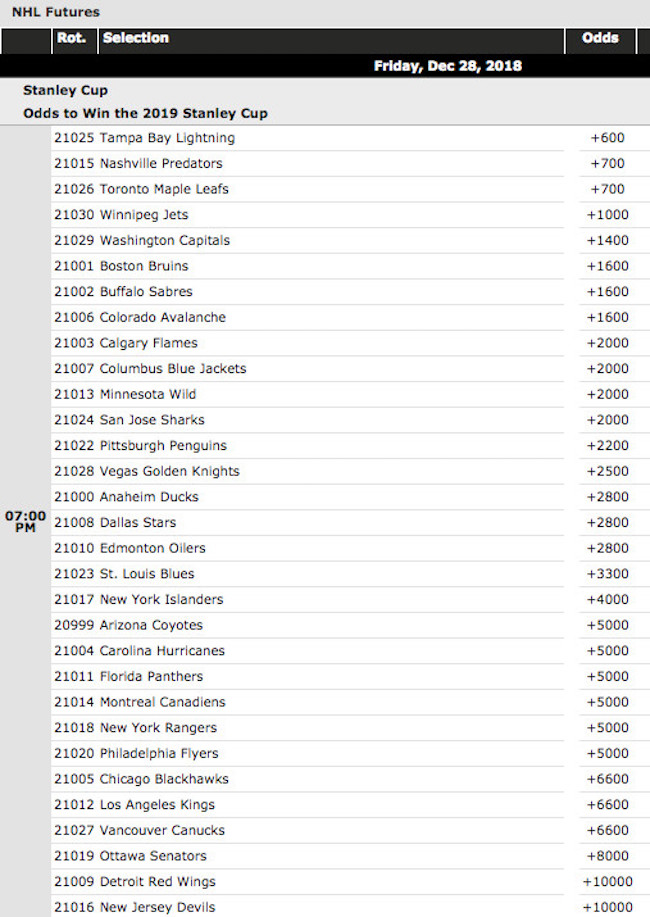 ***All odds correct as of December 17, 2018.***