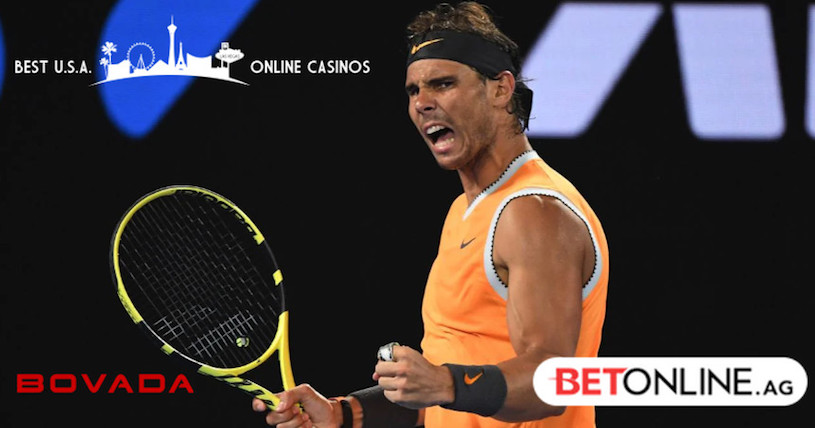 Wagering on men's tennis isn't as popular as other sports, however, there's a diehard contingent who love getting money down throughout the year, especially on marquee events "Down Under". So now that the 2019 ATP Australian Open in Melbourne is at quarter finals, let's examine which U.S. betting sites have the best odds and where to back specific players.
Tonight at 7pm kicks off with Novak Djokovic facing Kei Nishikori as a huge favorite. Many terrible lines are posted of Kei +550 or +575, although, +650 is available at the famous Bovada (formerly Bodog) Sportsbook & Casino, which is obviously a fantastic value play. Alternatively, if wanting to stake "The Joker" to dispatch of Nishikori, place action at BetOnline for a moneyline of -790 instead of -1000 found elsewhere.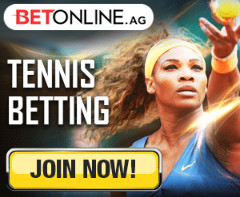 Also at 7pm is the battle between Milos Raonic and Lucas Pouille, with the latter being a firm underdog at every shop. A decent number is offered by the professional and fair linesmakers at MyBookie with +445, but "BOL" again provide top value with +469, so back Pouille there. Not to mention, they also list Raonic -574, instead of -650 or worse competitors posted.
Then at 8:35pm a very tight matchup betwixt Roberto Bautista-Agut and Stefanos Tsitsipas has experts flipping coins with numbers of -115 each. If insisting on staking this one, do it at aforementioned BOL because they'll charge reduced juice with +105.
Finally, the day closes at 4:30am ensuring only night owls, insomniacs, and convenience store clerks will see heavy favorite Rafael Nadal lock horns with Frances Tiafoe. It's no surprise Tiafoe isn't expected to emerge victorious, however, BetOnline always lists amazing odds for underdogs, this time +200, making them the obvious spot for "canine enthusiasts". Anyone looking to get down on Nadal should go to Bovada and take advantage of -2000, which is miles better than anyone else out there at the moment.
Another place for dogs is Bovada, who consistently feature tons of extra profit. Just don't grab any favorites as head oddsmaker, Pat Morrow, always shaves a little piece off for himself like he's carving a Christmas ham – don't let him wash it down with your tears.
***All odds correct as of January 21st, 2019.***