Boxing fans have been waiting over a year for Deontay Wilder and Tyson Fury's rematch since their last bout in December of 2018 in Los Angeles ended in a controversial draw. Now punters are looking to book action on this second battle, going down tomorrow night at MGM Grand Garden Arena in Las Vegas, Nevada.
After consulting recommended offshore sportsbooks accepting U.S. players, it's clear there's only one place to go this weekend as payouts are bigger and wagering options more plentiful. Not to mention, they've quickly become known for always paying on time and in full, ensuring members get winnings quickly.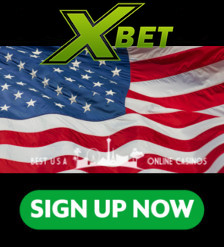 Yes, it appears as if the new Xbet gambling website is trying to be as exciting and outrageous as possible, posting tons of crazy propositions on every sport, including tomorrow night's matchup between the two heavyweight bruisers. Deontay Wilder is currently the favourite to win by either KO, TKO, or DQ at +125, while him triumphing in a decision pays a whopping +1100.
Alternatively, odds for Fury by decision aren't much different at +175, with a line of +500 for victory by KO, TKO, or DQ. Anyone predicting another controversial split decision draw will be rewarded for their bravado with a +2000 payout on stakes.
There are tons of other ways to lay action on this WBC boxing match well, with Xbet offering tons of silly happenings and a few traditional ones as well. For example, the standard question of Will the fight go the distance? has "Yes" +110 while "No" is at -150.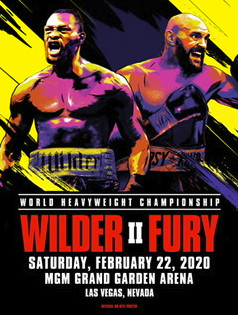 It's also possible to choose which boxer will be victorious and when, with lines for rounds 1 through 12 available for selection. Their head oddsmaker predicts the most likely outcome is a Wilder victory in either round 6 or 7 (+1400) and has him favored at every other point in the match too. Numbers for Fury ending the fight in any round are much higher, with the lowest being +4000 in rounds 6, 7 or 8.
Then things get a little strange as they've listed props such as Will Donald Trump congratulate the winner on Twitter? with "Yes" +550 and "No" -800. There's also Who will bleed first? with Wilder looking tough at+350 and Fury's potential cuts earning a line of -500. Even back whether Fury wears a Las Vegas Golden Knights NHL jersey during his walk out, or if combatants touch gloves before the fight with "No" awarding a return on investment of +1000.
For all these whacky wagers and more, go visit Xbet today and check out their overflowing list of "extreme" possibilities. Anyone wanting to get in the mood first can enjoy Wilder vs Fury 1 below, but get comfortable because the video is an hour long with every second of action from the fight. Enjoy!