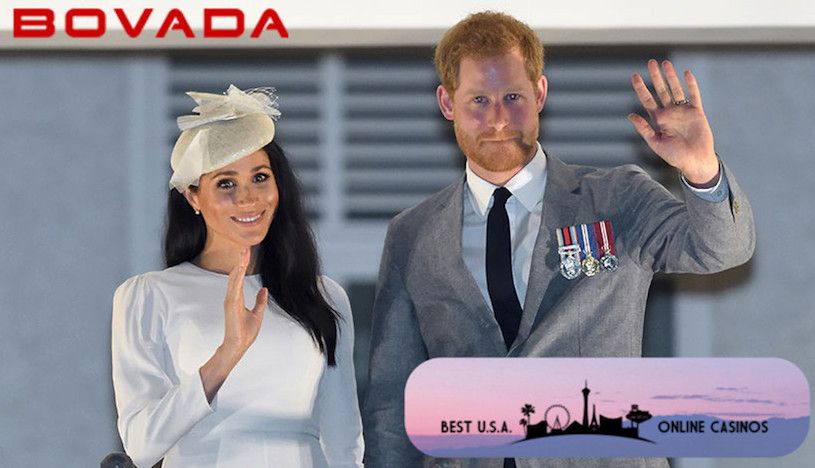 Everyone loves good entertainment props at sportsbooks, especially when it has anything to do with The Royal Family. Now it's even possible to bet on Prince Harry and Meghan Markle's first born child thanks to Bovada oddsmakers and Head Trader, Pat Morrow, with variety being quite surprising. Anyone unfamiliar with this place should check out our honest review of Bovada Sportsbook for U.S. players to learn everything about them before registering.
Of course, some are obvious questions like Day of the week the child will be born?, with every single day paying exactly +550, as well as What gender will the baby be?, with both sexes currently at -115. In regards to geography, the United Kingdom (-500) is favored as Nation where the baby will be born?, with USA (+300) and field (+700) being slightly longer shots.
Harry and Meghan props also get physical with odds on their first child's hair color, favorites being black (+125), brown (+150), red (+300), auburn (+800), and blonde (+2500). Another possibility is a straight-up No for Will their first born child have red hair? paying -400 if correct. Bovada even set a line on the new Royal's weight at 8lbs 5oz, with under (-170) slightly favored versus over (+130).
These questions are fun to consider but the most popular prop involves the name of who will ultimately be 7th in line for the throne, with some real doozies available. Top three favorites are Arthur (+1400), Alice (+1400), and of course Diana (+800) is top of the list. Adventurous gamblers should look at names such as Leopold (+10000), Jamie (+15000), or Boris (+25000) to try to cash in on an extreme long shot…that's definitely not going to come in.
For all these Prince Harry and Meghan bets and more, go see the full list of entertainment props at Bovada Sportsbook and get in on some "royal action" today.
***All odds correct as of November 9, 2018.***
To stay up to date on the latest offerings at Bovada, follow bookmaker Pat Morrow on Twitter and hear them straight from the horse's mouth.