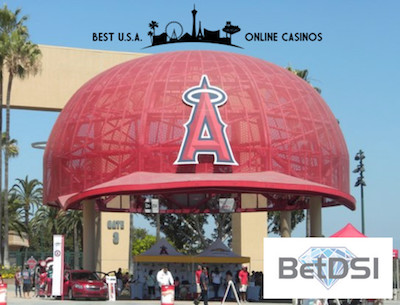 Now that the 2018 MLB Season is almost over, those who love to gamble on baseball are turning to futures as a fun way to get extra action before winter arrives. For example, even though the first World Series pitch hasn't been thrown, punters are able to stake who will win in 2019 at some places, with a multitude of options available.
So now that the Los Angeles Angels (formerly of Anaheim) opted out of their stadium lease in Orange County, it's of course possible to stake which city they'll be playing in for 2020. Owner Arte Moreno has long said he wishes to keep the team in Anaheim and even spent millions of dollars on renovations to Angel Stadium less than 5 years ago to bring it into the 21st century. It's the 4th oldest park in Major League Baseball and definitely needs some love since a lot of advancements came about since opening in 1966.
As there's still quite a bit of uncertainty, "visionaries" over at BetDSI Casino & Sportsbook posted odds on where they'll go, with some destinations being quite surprising. First off, "Southern California" is clearly the favorite, currently paying -1000 for the Angels to stay put. Things then get interesting as second favorite to grab them is Las Vegas at +500, which isn't so crazy now they host a popular NHL team and NFL is on the way.
The next three listed to welcome the squad are Charlotte (+800), Nashville (+1200), and Portland (+1200), which makes sense as all are cities in the midst of expansion and population growth. Then bookmakers must have gotten drunk on maple syrup because two cities in the Great White North were forwarded as potential relocation spots, with Vancouver (+1500) and Montreal (+2000). Those in the know will assert these numbers should be reversed as Montreal is 3x the size of Vancouver, used to be home to the Expos, and boast an active group trying to bring MLB back. However, maybe they know something we don't about a pro team moving to Canada? Meh, probably not.
Selections are then finished by two longest shots, Mexico City (+5000) and San Juan (+10000). Major League Baseball has long flirted with Mexico as a destination but putting a franchise there full-time seems highly unlikely at this point.
If wanting to bet on Los Angeles Angels relocation or any other silly futures, head on over and check out current odds at BetDSI to get down.
***Odds correct as of October 23rd, 2018.***