It's slightly unbelievable, but one of the best NBA sportsbooks for Americans got even better this week with the launch of a new product and absolutely no one could have seen it coming. Sure people love getting down on professional basketball, however, nobody thought they'd get action on simulated games and now the world has been proven wrong.
Leave it to visionary Head Bookmaker, David Strauss at approved and highly-rated MyBookie to come up with a plan so ridiculous, it just might be genius. A few nights ago he quietly posted a live stream of an NBA 2K20 video game with spreads, moneylines, and totals available for members to stake.Only a few players were in the chat but everyone seemed to really enjoy it because hey, we are in the middle of a global pandemic and beggars can't be choosers.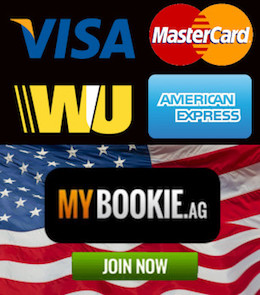 It's a simple concept with Strauss selecting two teams at random and then programming the Playstation 4 to simulate the matchup, live streaming the entire event on Twitch. Broadcasting is obviously the most important component of the experiment since clients need to know results are true and see them unfold in real time.
Another good reason for streaming is "MB" and Strauss are setting live lines to facilitate in-game betting, actually making it possible to wager on various outcomes as the "homage to hardwood" unfolds, right up until the final whistle. Countless teams are featured with the Bad Boy Pistons, Jordan Bulls, and Hakeem Rockets proving to be fan favorites. Technology is simply marvellous these days.
With every league around the globe taking a time out, this might be as good as it gets for a while. As crazy as it sounds, the moral of this story is clearly, when life gives you lemons, make lemonade.
Anyone wanting to watch what could very well be the final matchups of the 2019/20 NBA Season should go see today's options at MyBookie, with upcoming streams listed at the top. Then if registering an account, access is gained to every product available with corresponding streams and word has it different broadcasts might be launching soon.