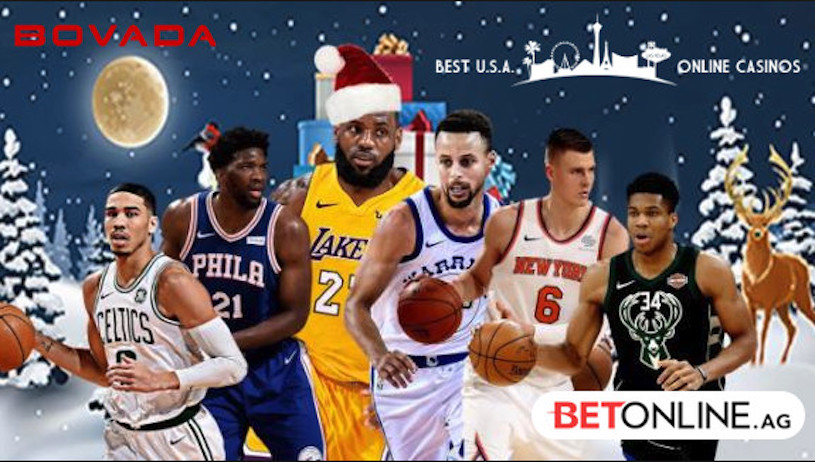 The time has finally arrived for gamblers across America to receive one of their biggest presents of the holiday season: NBA Christmas Day games. It's become an annual tradition for heavyweight matchups to air all day and night and most fans consider it as "the real first day of the season". Also, it's obviously a great opportunity for people to place a bunch of action, sit back with an eggnog, and enjoy continuous hardcourt thrills featuring 10 teams in total.
Things kick off with a lopsided affair between the exciting Milwaukee Bucks and always-disappointing New York Knicks at 1pm EST. The Knicks have the 3rd worst record in the entire league, which is reflected in massive odds at the best NBA online sportsbooks for U.S. players, some numbers differing just enough to be enticing. Those staking New York to win outright will find BetOnline has the highest payout at +405, but everyone agrees on a spread of 10 so no extra value will be found.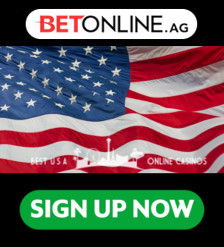 Next up is a bout between two excellent Western Conference teams who both have a legitimate shot to win it all this year, as the Oklahoma City Thunder roll into Houston to face off against the Rockets in what expert bookmakers agree will be a very tight match. Everyone currently has Houston -1½ and moneylines of -109, so again there aren't any differences between websites to exploit.
Mid-afternoon heats up with the Philadelphia 76ers rocking into Boston Garden to face the Celtics in a matchup of 4th and 5th place teams in the East. Everyone has Philly +4 but the predictably-lackadaisical Bovada betting site has a slightly larger nugget with moneylines of +155 instead of +150.
Next is what most fans will agree is "game of the day" with LeBron James and the Los Angeles Lakers visiting the defending NBA Champion Golden State Warriors. Head Bovada linesmaker, Pat Morrow, again comes through with attractive numbers, this time with Lakers +320, while the only line currently up is Warriors -9 so there's no point in shopping around.
Festivities finally wrap up with a late night game in Utah as the middling Jazz host up-and-coming Portland, and plump numbers are found yet again courtesy of usually-timid Morrow. The Blazers are underdogs with most places giving them 6, however, an extra half point sits at Bovada waiting to be plucked. They're also paying the most with Portland +215 presently up, so you can get a little more gravy on your turkey if victorious.
After breaking it down, it looks like Americans will want to mostly place bets at Bovada and enjoy the extra value they're giving out for the holiday feast. Merry Christmas to you too, guys!
December 25th, 2018 NBA Schedule:
12:00pm: Milwaukee Bucks @ New York Knicks on ESPN
3:00pm: Oklahoma City Thunder @ Houston Rockets on ABC
5:30pm: Philadelphia 76ers @ Boston Celtics on ABC
8:00pm: Los Angeles Lakers @ Golden State Warriors on ABC / ESPN
10:30pm: Portland Trail Blazers @ Utah Jazz on ESPN
***All odds correct as of December 24, 2018.***