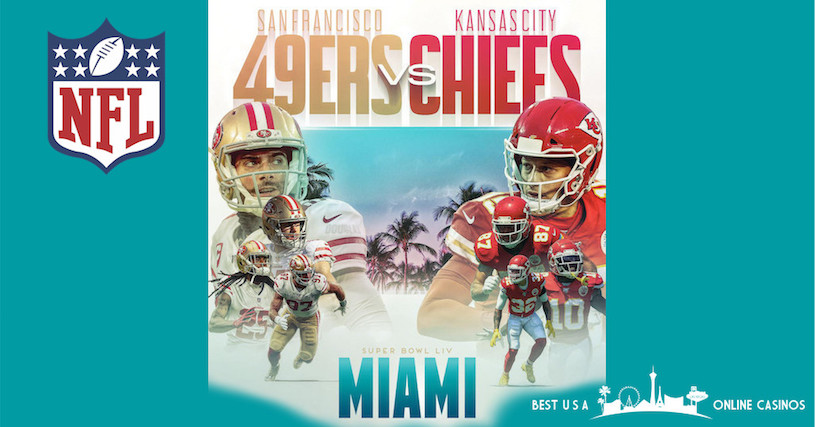 Finally The Big Game is right around the corner, brining the 2019/2020 professional football season to a close, leaving fans feeling empty and alone until August when pool invitations start arriving in inboxes again. The good news is Super Bowl LIV promises to be one of the best finales seen in years due to strength of teams and their collective determination to hoist the Lombardi Trophy amidst a blizzard of confetti.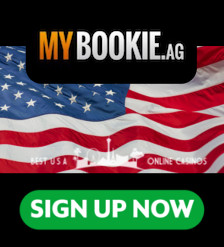 Few picked San Francisco to be NFC Champions back in September but now Jimmy Garoppolo and the entire 49ers organization look determined to prove the world wrong. This is because they're currently underdogs to Kansas City, albeit by just 1 or 1½, with odds changing slightly all week as action comes in on either side. The Over/Under has remained steady at 55, although a half point variance in either direction can be found by those taking time to line shop.
Now that Americans are free from the shackles of legislation and can gamble on sports anytime they want, this year is sure to break records from Las Vegas to Atlantic City. People across the nation are scrambling to get a few bucks down somewhere to keep Sunday evening interesting, but many simply don't know where to play. This guide reports everything needed to be known.
Bet Super Bowl Online
Only three safe U.S. online sportsbooks to bet Super Bowl are recommended this year and loyal readers won't be surprised in the slightest with top spot for 2020. That's because very few are promoted on these pages after conducting research, evaluation, and then deciding whether to issue official accreditation.
When factoring in bonuses, payouts, customer service, and amount of options offered, MyBookie rises above competitors to provide a perfect mix of what both amateurs and veterans are looking for: reliability. Head Bookmaker David Strauss prides himself on posting the most outrageous props covering every aspect of the anthem, telecast, commercials, and announcers, let alone the game itself. In addition, they issue payouts quickly to winners and never make them wait long.
The runner-up was well-documented in our expert review of SportsBetting.ag for U.S. players which clearly explained why they entered the Top 3 Books of 2019. Safety, integrity, banking methods, and products are the four pillars of their operation, and everyone agrees this is exactly how it aught to be. Tons of props are posted for Sunday night with many unique questions not found elsewhere, so it's worth taking a minute to check their site out.
Wager on NFL and Get Paid
It goes without saying the above two books settle up quickly each and every time, however, one place bends over backwards to get winning players paid and ensures they aren't waiting forever to receive funds. Only BetOnline payouts qualify for special designation since after making successful NFL plays they guarantee to send balances via cryptocurrency within 24 hours, if requested.
Their reputation for honesty and speedy banking has been built over two decades as they pampered members with mountains of bonus money, transparent customer service, and ticking every possible box fickle clients could have. On top of it all, they have nonstop poker cash games and tournaments year round, with many events scheduled each week for Monday Night Football.
Therefore, anyone getting down on Super Bowl LIV also craving to throw a few chips around while waiting for kickoff should visit BetOnline. Just watch out for sharks because they always seem to be circling the poker tables waiting for fresh meat.