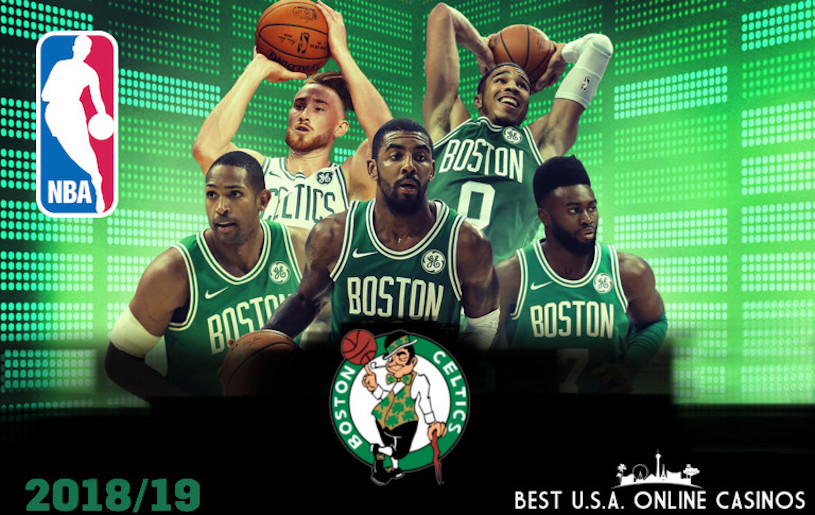 Even though they came within one win of going to The Finals last year, expectations are extremely high for the Boston Celtics as they're starting the NBA 2018/19 Season with a much healthier team thanks to Kyrie Irving and Gordon Hayward wearing jerseys rather than suits. The city of Boston has gotten quite used to winning championships lately thanks to the Patriots and Red Sox, and even the usually disappointing Bruins managed to squeak out a Stanley Cup win in 2011 over the always-MORE-disappointing Vancouver Canucks.
Now every eye in "Bean Town" is firmly set on the Celtics who've only won one Championship in the last 20 years, a decade ago in the 2008 "Big 3 Miracle", which had fans from everywhere happy for Kevin Garnett's victory. Although they ended up pushing L.A. to 7 games in 2010, they couldn't close it out and handed Kobe Bryant another Larry O'Brien Trophy to the dismay of Laker-Haters throughout the nation. Many northeastern fans were bitter, believing they had missed out on a potential dynasty due to solid roster and great coaching, while placing Ray Allen on their list of most hated ex-players in the process.
However, this is all in the past now and every great U.S. online sportsbook firmly agrees the Celtics are this year's Bridesmaid to win, stuck behind stacked Golden State who are clear favorites. That said, those believing in Boston should get money down now to cheer even louder in June if they shock the world and bask in confetti.
Where to Bet on Boston Celtics
Solid bets for the Boston Celtics are always hard to find, especially for those living in the USA, which is why this research was necessary. First of all, there are two places not to go due to low payouts, with world's oldest betting site Intertops currently paying +600 and BetDSI even stingier, listing them at a paltry +500, hardly making action worth the trouble.
Thankfully, two places are paying out what true odds should be, with both Bovada and MyBookie agreeing +700 is fair, and you don't need to be a mathematician to understand why +700 is much better than +500. These two can sometimes post crazy numbers, but this NBA future seems reasonable for both sides.
However, the best place to bet on the Celtics this season is BetOnline, currently having +750, giving a little more bang for bucks. They also have them as Atlantic Division favorites at +100, slightly edging the Toronto Raptors at +125. The health of these teams throughout the season is of course going to impact odds through winter and spring, with both supporters and gamblers alike hoping everyone stays healthy.
Bet on Kyrie Irving to Win 2018-19 MVP Award
Not only are they offering terrible odds for Boston to finish as 2019 NBA Champions, BetDSI further insults fans with lines for Who will win the 2018-19 MVP award?. Currently Kyrie Irving is #10 at +2500 and Gordon Hayward sits at a whopping +13000, with Jayson Tatum awarding the same massive payout. That said, clearly there's money to be made here if there's an upset.
So if you want to back a long-shot this year, head on over and drop a few bucks on Hayward or Tatum to take the Maurice Podoloff Trophy this season. It would cause both the league and observers to be shocked, giving you a fatter wallet in the process.
Regardless, fans should definitely signup and create a BetOnline account now to throw down on Boston winning it all in 2019. A victory this June would taste a lot sweeter.
***All odds correct as of October 28, 2018.***