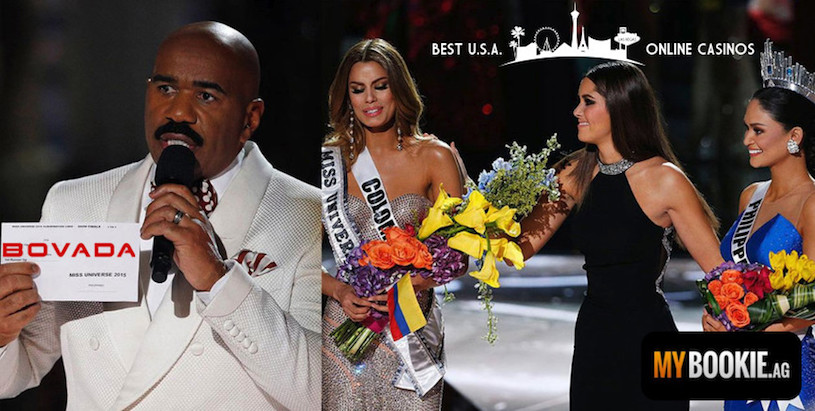 The 67th annual Miss Universe pageant is being held on December 17th 2018 in Bangkok, Thailand and oddsmakers have now posted their various betting lines on the event. There will be 95 contestants battling it out for the most coveted title in the World of Beauty and there are two USA online sportsboooks currently offering a long list of wagers for you to bet on.
First and foremost you'll want to know that for the most part, you'll find better odds on this event at the Bovada Sportsbook and Casino, which is quite surprising given that the head bookmaker there, Pat Morrow, is known for usually being very nervous with his numbers. This is because as a rule, the company does not like to expose themselves to potential high losses and prefer to cater to recreational gamblers. However, this time, they've got some beefy payouts available.
Both Morrow and potty-mouthed Head Trader, David "Dr. Death" Strauss at the MyBookie USA Casino agree on who the top favorites should be, but they differ on the order in which they should be ranked. At Bovada they have Miss Canada (+1000) as the co-favorite, possibly in a nod to the ethnic origin of their company, while MyBookie also has her paying +1000 but behind their top pick, Miss Brazil (+850). The always-nervous Morrow has feebly placed Miss Brazil at +1300 in the 3rd spot behind Miss Columbia at +1000.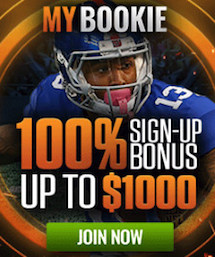 For those of you looking for a good Underdog to back, some of the biggest odds to win the 2018 Miss Universe Pageant are Miss Romania, Miss Singapore, Miss Malta, Miss Slovenia and Miss Zambia who are all paying +10000 at Bovada. However, there's a tie for "longest shot on the board" between Miss Aruba and Miss Austria who are both at +20000. The stable geniuses over in the MyBookie trading room have placed five contestants as their longest shot, with a 5-way tie at +20000 between Miss Aruba, Miss Austria, Miss Bulgaria, Miss Indonesia and Miss Mauritius.
The two betting shops completely agree that the over/under on the age of the winner should be 23.5, with both places offering -120 on the "over" and the "under". However, they slightly disagree on "Will Steve Harvey announce the wrong winner again?" with MB paying +4000 for the "Yes" and Bovada paying +5000 for the same.
One of the craziest wagers you can get money down on? Well that would have to be Bovada's "2018 Miss Universe – Winner's Gender (at birth)?" with "Male" paying a meaty +5000. This is due to Miss Spain being born a man, and they are currently getting odds of +5000 to take the crown, putting them at the same payout amount as Miss United Kingdom, Miss Germany, and Miss Philippines.
To check out all of these zany entertainment props and more, go visit the Bovada Sportsbook now and click on their Entertainment section to see the full list of what's on offer.