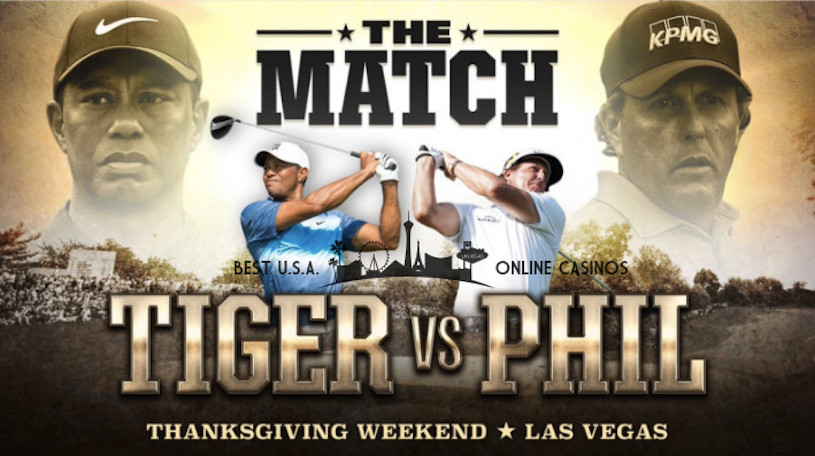 Today history will be made as Tiger Woods goes head to head against Phil Mickelson in The Showdown at Shadow Creek, with a massive $9 million pay day going to the winner. Both of these legendary professional golfers are on record confirming various side bets between them will be made, unedited dialogue (sure to be laced with profanity), and an unprecedented glimpse into what's normally missed when network television coverage goes to a commercial break during tournaments.
So now gamblers across America want to know where to place action on Tiger vs. Phil to get in on the fun. Well, three of the best USA online sportsbooks taking golf bets on today's battle are offering tons of options to get down on, with something to please all tastes.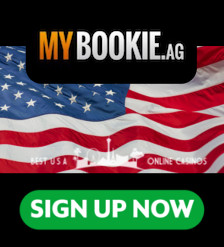 Firstly, Intertops posted lines on everything from Who will lead after 9 holes? Tiger (-120), Phil (+190), or  Tie (+400), to Who will take the lead first? with Tiger (-140) expected to start hot against Phil (+110). Woods (-230) is also expected to beat Mickelson (+175) although numbers are close. An interesting fact about this destination is Intertops was the first betting website in America and still highly-trusted today so they're certainly worth a look if never visiting them before.
Next up is Bovada who's parent company, Bodog, has been in business for over 20 years, clearly entrenched as industry veterans. They're listing several unique odds for today's event with some very juicy moneylines available:
Woods by 2 or more -110
Woods by 3 or more +175
Woods by 4 or more +350
Woods by 5 or more +800
Mickelson by 3 or more +450
Mickelson by 4 or more +800
Mickelson by 5 or more +2000
It's even possible to stake a Hole-in-One (+4000), an Eagle (Tiger +350 / Phil +500), or hitting a water hazard (+175). There are loads more listed so go find out if Bovada is right for you and then check out their full list of props.
Finally, David Strauss and his motley crew over at MyBookie have posted some ridiculous questions for The Match. For example, Will Tiger hit the fairway on the 1st hole? Yes -220 / No +160, as well as, Who will win the most cash on side bets? with both players at -120, in addition to, Will the match get closed out before the 16th hole? with "Yes" being favored at -130.
These renegades even asked, How many times will Tiger say "F*@%" in the match? with Over/Under set at 4.5. This is "par for the course" at this nutty place, as this fully-detailed and comprehensive breakdown of MyBookie documents. Anyone crazy enough to join after reading should dive in head first.
***Tiger vs. Phil tees off at 3pm EST today and can be seen online via Pay-Per-View.***