We've all been thirsty for action since the Toronto Raptors took home the Larry O'Brien Trophy last month, but thankfully there's a great fight night this weekend to quench our thirst. The main event is a highly-anticipated lightweight championship match between Jon Jones and challenger Thiago Santos so here are the best UFC online sportsbooks and who to trust with bankrolls.
Unsurprisingly, there are two important elements regarding tonight: odds and bonuses. Starting with odds, if backing Santos to upset Jones, lay down at MyBookie to get +450 instead of +425 posted elsewhere. It always pays to shop around before locking in because it could mean tons of extra winnings over a lifetime. Those staking Jones will see -650 at virtually every site, but top value is found at highly-ranked SportsBetting.ag at -570, enabling more potential profit for less risk.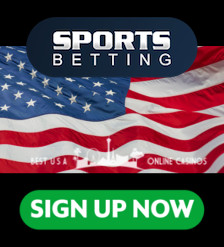 Next up is Holly Holm vs. Amanda Nunes and those prognosticating an underdog victory in this match will be shocked. The usually timid Bovada and Head Linesmaker Pat Morrow constantly post safe lines that neither titillate players nor opens them up to exposure, however, they hung the biggest line for Holm at +325. (Jump on this one to be able to tell friends you actually took one of Morrow's underdog lines once – they should be quite impressed.)
After those two, there's really no difference in odds for other fights on the card so it's time to identify the largest deposit bonuses for MMA betting available this weekend. Where to go comes down to two specific details: amount of transfer and method by which to do it. Anyone sending $200 or less by traditional options of VISA or MasterCard should open an account at Bovada to grab a current welcome match of 100% up to $200.
However, if transferring more than $200 via cryptocurrency, sign up with SportsBetting.ag to take advantage of an awesome 100% match up to $1,000 when using Bitcoin, DASH, Litecoin, or Ethereum. This is by far the most amazing offer found today so make sure to cash in on it before it's pulled down.