The weekend is finally here which that means it's time for another great Mixed Martial Arts event and tonight it's UFC Fight Night #235 which will air live on ESPN. Many gamblers are now obviously wondering who has the best betting lines for the card so let's break down which USA online sportsbooks will give you the most bang for your buck. As always, all of the following books happily accept American players so you'll have no problem getting your money down.
Let's start off with what most people will be looking for, and that's the best bets for the Main Event of Derrick Lewis and Junior Dos Santos. All of the major bookies agree that Lewis is the Underdog and have him around +160, however, you can get him at +170 at the BetOnline Sportsbook and get a little extra value for your wager. They also have the best number out there for the favorite Dos Santos, currently paying -195 instead of the -210 you'll find at most other places.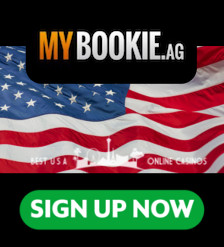 Another bout that fans are looking forward to is Niko Price VS. Tim Means, with Means being the clear underdog going in. If you want to bet the Dog you should to it at the MyBookie Sportsbook for U.S. players since they're giving the best price for him at +184, which is much better than the other lines you'll currently find out there.
The other featured bout tonight that has people talking is Drew Dober VS. Beneil Dariush, which most books are predicting will go long, if not the distance. The Underdog going in is Dober and you can get the best price for him at Bovada with their line of +175, however, they also have the worst number for Dariush at -225 so you should go to MyBookie or BetOnline who both have him at -200.
After studying the numbers for all of the matches tonight it looks like the clear winner here is BOL, so you should bet on MMA at BetOnline if you want to get the biggest payouts on your wagers. Here are all of their current numbers for tonight if you want to take a quick look before visiting them but hurry over to get your money down as the lines can change at any time.