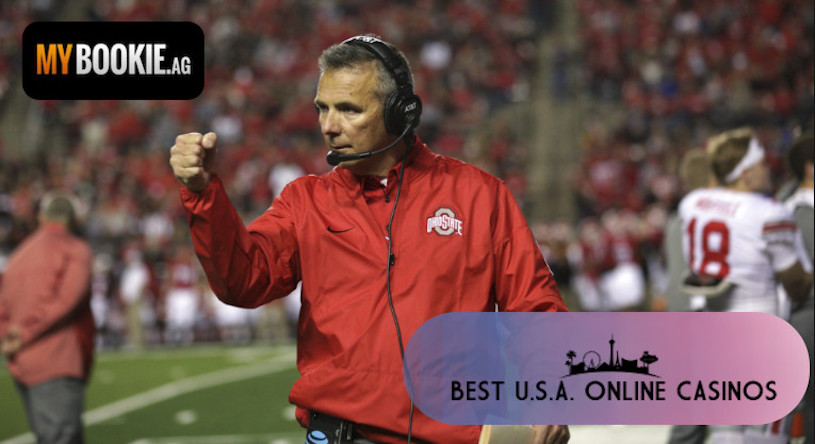 A few weeks ago the coach of Ohio State's illustrious football team announced his retirement to a gathering of stunned media members. Urban Meyer had achieved great success with the Buckeyes over the years, but claimed his early-season suspension and deteriorating health were contributing factors in his decision to hang it up after the Rose Bowl on New Year's Day against Washington.
Meyer's resume is ridiculously fat as he's won more than 90% of games he coached with Ohio, including 3 Big Ten Championships and of course The National Championship in 2014. Therefore, he should be getting a lot of phone calls in the new year.
Now, just like pretty much everything else in sports, it's possible to wager on Urban Meyer's future and where he will go from here. These NCAAF futures were posted by the bullish David Strauss and anyone unfamiliar with his work might want to check out this wide-ranging and detailed review of MyBookie to read up on him and his wonderful organization.
The first question most observers have is Will Urban Meyer be a head coach for an NFL team in 2019? and Strauss doesn't like his chances with "No" -900 and "Yes" +500. However, he does believe Meyer could return to NCAA football again by 2020 with both "Yes" and "No" at -120.
They've even posted a list of teams he might coach for with odds on each. The favorite is USC (+250), followed by Auburn (+350), Cleveland Browns (+400), and Ohio State (+500), so perhaps Buckeyes fans will be rejoicing come 2020 with Meyer's return. The longest shot on the board is Florida at +2000 which makes total sense since this job would be seen as beneath the talents of someone like Meyer.
There are a few extra betting options available and there's even one on whether or not Ohio State will face any penalties related to his time coaching there. This question is bound to raise a few eyebrows because it's certainly a possibility.
To check out all these Urban Meyer futures and more, visit MyBookie Sportsbook today and open up a free account. They have tons of fun props and post new ones all the time.
***All odds correct as of December 18, 2018.***